WH Awards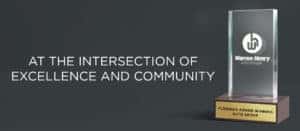 The Warren Henry Auto Group mission is to have continuous improvement in philosophy
and practice, to hold ourselves & others responsible & accountable for delivering results in
order to be the best for our customers and their communities.
Our dealerships earn these awards year after year because at the heart of everything we
do is the communities we support. We are a family at Warren Henry and we consider our
customers an extension of that family. We are as proud of the charitable donations we
make and the philanthropic work we do as we are our record of award-winning excellence.

Warren Henry Auto Group, caring for customer and community since 1976.
JD POWER OF EXCELLENCE AWARD 2018, 2019, and 2021

TOP-RATED DEALER WARREN HENRY INFINITI, LAND ROVER SOUTH DADE, LAND ROVERE NORTH DADE, JAGUAR NORTH DADE, AUDI GAINESVILLE BY CARGURUS 2020, 2021
CARFAX TOP-RATED DEALER FOR WARREN HENRY INFINITI, LAND ROVER SOUTH DADE, LAND ROVERE NORTH DADE, JAGUAR NORTH DADE, AUDI GAINESVILLE 2020 and 2021
MAGNA SOCIETY AWARD FOR AUDI GAINESVILLE 2018,2019,2021, and 2022
Reputation.com 800 Awards Warren Henry Infiniti 2022
LAND ROVER NORTH DADE RECEIVES CARGURUS 2022 TOP-RATED DEALER AWARD FOR EXCELLENCE IN CUSTOMER EXPERIENCE
LAMBORGHINI BROWARD RECEIVES CARGURUS 2022 TOP-RATED DEALER AWARD FOR EXCELLENCE IN CUSTOMER EXPERIENCE