Career Track
THE ROAD TO A BRILLIANT CAREER.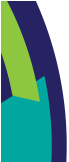 A little drive goes a long way. Discover how Warren Henry can take you wherever you want to go.
It's easy to think of a job as a destination. But that's not how we see it at Warren Henry. To us, a job is a role you play in the overall business, a role that evolves and grows right along with you. Each job is a journey, and we want to help you go further than you ever imagined you could.
Warren Henry offers real opportunities for advancement, and we're proud to have so many long-term employees who have made their career with us. With so many different career paths, you're certain to find one that's perfectly suited to you.

CAREER PATH EXAMPLE: Sales
As your career progresses at Warren Henry, each step builds on the next as you can explore below. At Warren Henry, it's not a question of how far you can go, it's how far do you want to go?
We'll take you there.

ENTRY LEVEL- Sales Consultant
You're naturally good with people, and want to apply your interest in cars into a career. Fortunately, we prefer to hire those without prior experience in the automotive industry for these positions. Here, you can excel, learning the front end of the business while preparing for an even bigger role at Warren Henry.

GROWTH LEVEL- Finance & Insurance Manager
F&I is the next step on your career path. Here, you'll be instrumental in putting the deal together, working with banks to get buyers financed and working with buyers to give them the best possible car buying experience. Mastering this part of the business prepares you for even greater responsibility.

LEADERSHIP LEVEL- Sales Manager
Having become proficient in both sales and finance, your leadership has prepared you for management. Here, your role is to oversee and coordinate both sides, helping to close deals and maintain the overall operational success of the dealership itself.

SENIOR LEVEL- Center Manager/General Manager
Your path has led you to a comprehensive knowledge of the dealership, allowing you to oversee all of its operations, including sales, service, and parts. You are at the wheel, leading each department, putting the skills you've developed toward ensuring success.
From here, executive level positions can be attained. And since Warren Henry is a diversified family of companies, new opportunities for seasoned, driven managers continue to overdrive, allowing you to branch out into any number of corporate roles.