WARREN HENRY INFINITI EMPLOYEES SHARE BACK TO SCHOOL TIPS AND TRICKS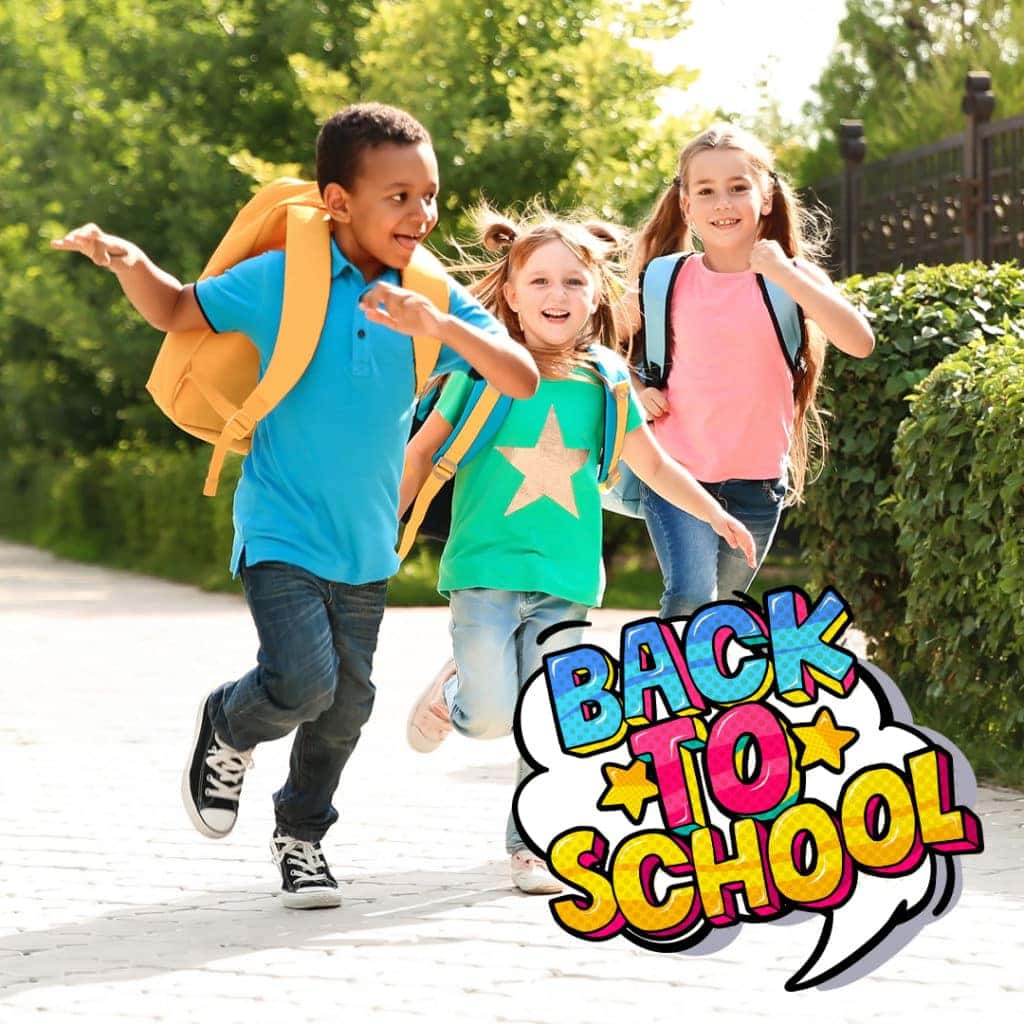 As the new school semester begins, Warren Henry Auto Group asked their staff to share how they are going about preparing for their kids to return to school and some tips on how to save on back-to-school supplies. A few of the mothers shared some simple tips on getting their kids back into a routine through one of their favorite blogs, The Organized Mom. The blog outlines a few steps which are as follows:
Determine the amount of time you have
The blog post explains that the first step in creating a morning and evening routine is determining how much time you have. Consider how much time it will take you to complete the tasks on your agenda, and the time you would like to wake up. After deciphering, you should take into consideration whether it gives you enough time to get what you need to be done. For the evening you should also consider the time you get home from the time you put the kids to bed.
The Organized Mom suggests making a list of all tasks
While there are tasks that can be done in the morning or the evening, the blog explains that it is more effective to make one list and decide when to do them based on your available time so you can determine the best fit. For example, if you have more time in the morning, it might make sense to put together some lunches, but if you have more time in the evening move the packing of lunches to your evening routine. Other tasks you may want to include are brushing teeth, getting dressed, picking up toys before bedtime, and packing backpacks. The Organized Mom urges you to not leave anything out that you would like to be a part of the routine for the school year.
Setup Your Morning and Evening Routines
Take your lists of tasks and schedule when you will go to bed, wake up, leave to drop the kids to school, and use these to create a morning and evening routine. The goal of the routine is to not only save time but to ease stress. You must be realistic about how much you can accomplish in the time you do have. The Organized Mom suggests that your evening routine can start right after your kids get home from school or you can focus on bedtime routines if that is where your family needs help. Routines are intended to become a habit. You don't have to think to do things that are part of your set routine. And you save time because no one is standing around trying to figure out what they need to be doing.
Create a Visual Routine
Once you've created your morning routine and evening routine you need to make the schedule into a visual. Planning to keep it all in your head isn't going to work when there are multiple family members involved. Especially when you have children. The blog says to make it visual consider using a morning and evening checklist or daily routine chart.
Review Your Routine as a Family
Your morning and evening routines should include everyone in the house. Once you have a plan for your routines, take the time to go over them with your family. Kids love knowing what to expect. Go over with them what the routine will be and what is expected of them in terms of completing it each day. Then post your visual routine somewhere everyone can see it as a reminder to the entire family.
To find the full article check out Back to School Routine Ideas on The Organized Mom.
BACK-TO-SCHOOL SAVING TIPS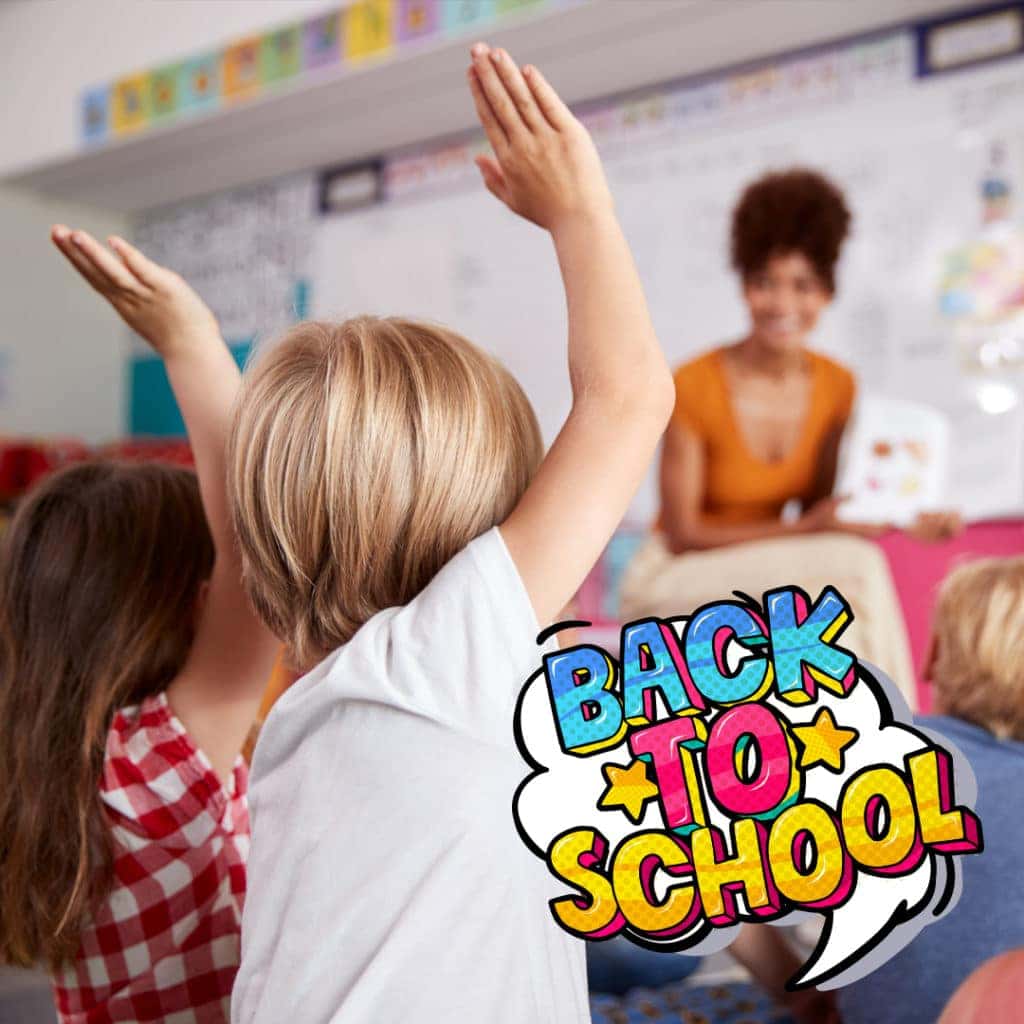 While getting your kids back into a routine is of maximum importance, we also thought it was necessary to discuss some back-to-school saving hacks. Our employees shared that when it comes to getting the best out of your dollar, they recommend checking out a blog called The Krazy Coupon Lady. On this blog, you can find all the necessary tips about the best time to buy back-to-school supplies. Here's a summary of what the blog recommends:
Note stock-up prices before you start back-to-school shopping.
Hit back-to-school shopping sales on Sunday and Monday because — supplies run out quickly.
Look for coupons before you go back-to-school shopping, — especially on brands like Bic, Kleenex, and Post-it.
Grab pens and pencils for almost free with coupons at the dollar store.
Go back-to-school shopping for calculators at your local dollar store.
Shop Target clearance markdowns for kids' back-to-school outfits on weekdays.
Don't shop for back-to-school supplies at Target without checking the Target app.
Go back-to-school shopping at Target for $5 gift card deals.
In 2021, Apple's back-to-school sale included free Air Pods with select Mac and iPad purchases.
Shop tax-free if your state allows it.
Shop for back-to-school clothes at Old Navy on Monday morning.
Shop at JCPenney for back-to-school clothes with sales and coupons.
Buy discounted gift cards from Raise and CardBear to save up to 26%.
Decode price tags to know if you're getting the lowest price possible!
Sign up for text or email coupons to save on back-to-school items.
Shop bargains at Macy's dorm room essentials for deals like $10 toaster ovens and luxury sheets for dirt cheap.
Purchase back-to-school backpacks online for up to 75% off.
Spend your rewards from drugstores — CVS or Walgreens — on school supplies.
Buy markers and paint supplies from Michaels or JOANN.
For one-stop back-to-school shopping, go to Walmart.
Use rebate apps like Ibotta to save on school supplies after your purchase.
Use the Amazon app to do real-time price checks.
Utilize price matching at stores like Staples, Target, and more.
To find more detailed instructions on these tips please check out The Krazy Coupon Lady to get the best deals for this back-to-school season! 36 Back-to-School Shopping Hacks That'll Save You All the Money – The Krazy Coupon Lady