OUR FIVE BEST VEHICLES FOR TAILGATING
As football season approaches, many of us at Warren Henry Auto Group are thinking about the best vehicles to use for tailgating. Football fans of all ages will soon fill stadiums throughout the country to take part in one of the most thrilling parts of every football season, tailgate parties!
While you can use any vehicle to tailgate, there are some options that will elevate your experience. To assist you in choosing the best vehicle, we thought we would suggest some of the top picks from our dealerships. The ideal tailgate vehicle should have a good combination of both storage space and dependability. Some tailgaters favor SUVs, while others prefer pickup trucks. Both, though, can be just as rewarding!
THE FORD F1-50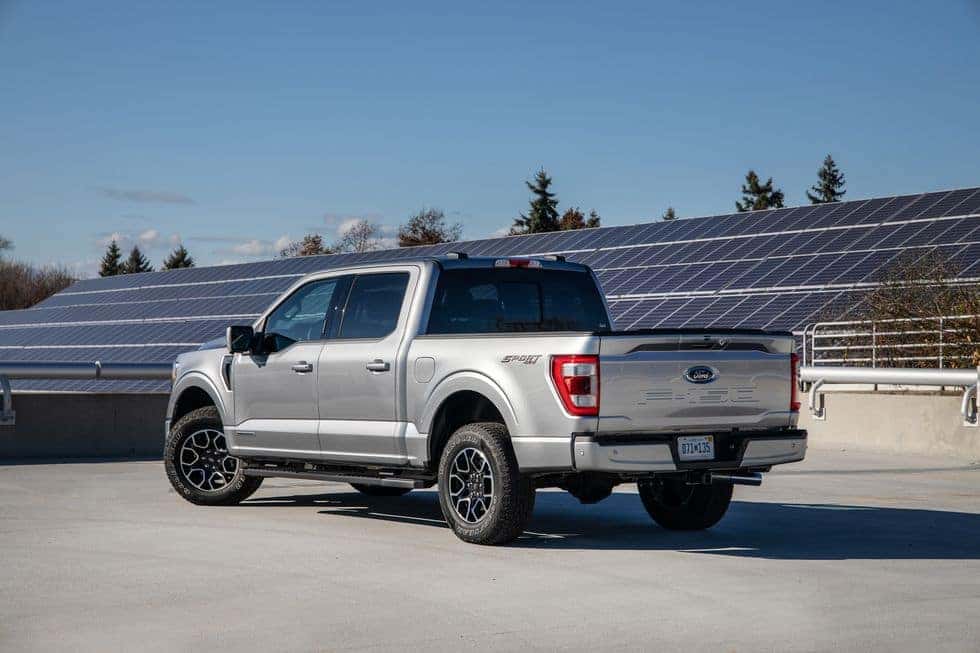 Starting with one of the most common tailgating choices, the Ford F-150 is always a good choice. The F-150 is designed to be tough and productive, but it also has a large amount of space, which makes it the perfect fit for tailgating. There really isn't much that can't fit in the F1-, So pile up your portable grill and loads of burgers to feed your friends!
The bed of the truck also has special features that make it a good option for your football party needs. You are able to open and close the tailgate with ease, all from the key fob. Overall, the truck is a good purchase because of its low service maintenance. You can check out the 2022 Ford F1-50 model by clicking here to visit our Key West Ford website.
LAND ROVER RANGE ROVER VELAR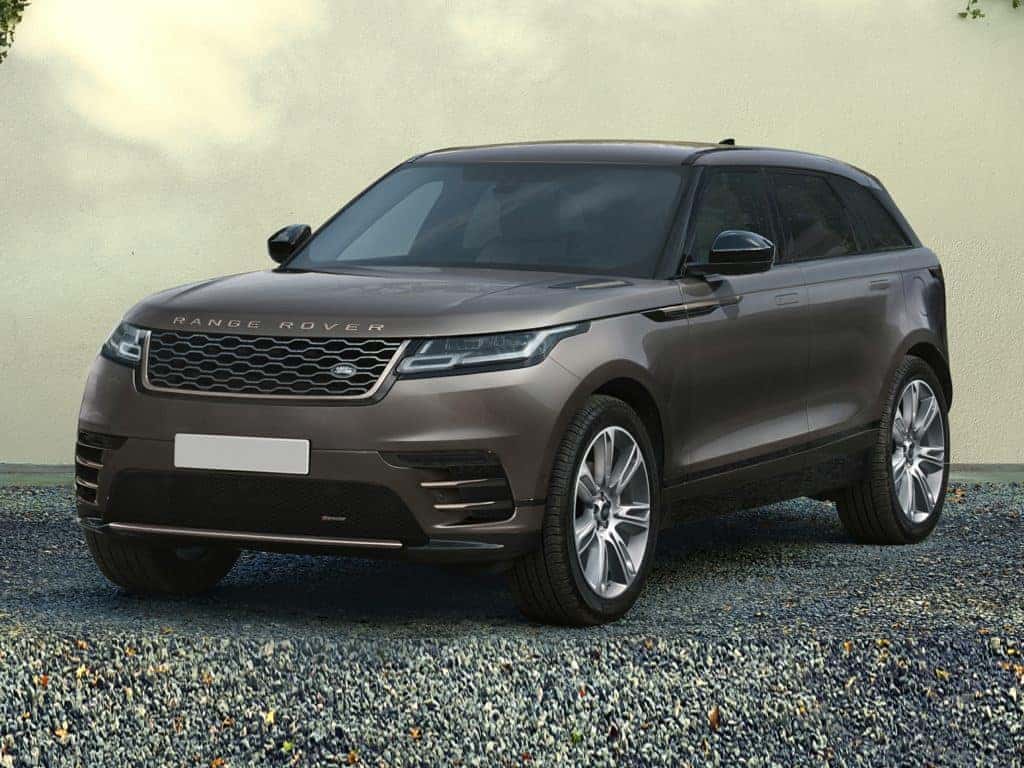 Although the Range Rover may not be an obvious choice, some tailgaters prefer to bring a touch of luxury to the game. The Range Rover Velar is a good option for tailgating enthusiasts who do not desire the Ford 150's off-road aesthetic. With a maximum cargo space of 63.9 cubic feet, the Velar is the best car for moving a lot of people. The Range Rover Velar comes with a variety of features, such as USB ports, Bluetooth wireless technology, comfortable and stylish seating, and internet access. If you're interested in checking out the Velar, Our Land Rover South Dade location is currently stocked with a handful of new models. You can visit our Land Rover South Dade website by clicking here to view our inventory!
DODGE RAM 1500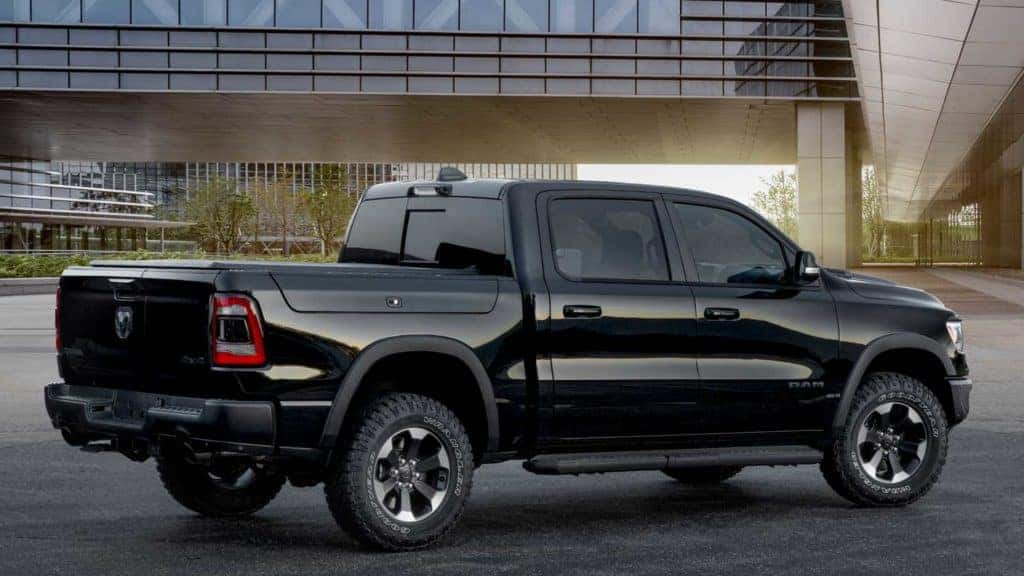 Due to its performance, the Dodge RAM truck is also a popular choice for tailgating. The new 2022 model has five legendary engines, making it perfect for towing, hauling, and all your performance needs. It has a slightly longer bed than the Ford F1-50, measuring 6.33 feet long and 58 cubic feet, making it an excellent choice for transporting large items such as grills, coolers, chairs, and other tailgating essentials. So, pack your coolers, stock your chairs, and transport your grills to the party using the RAM 1500! If you're interested in checking out the Dodge Ram 1500, you can visit our website by clicking here.
INFINITI QX60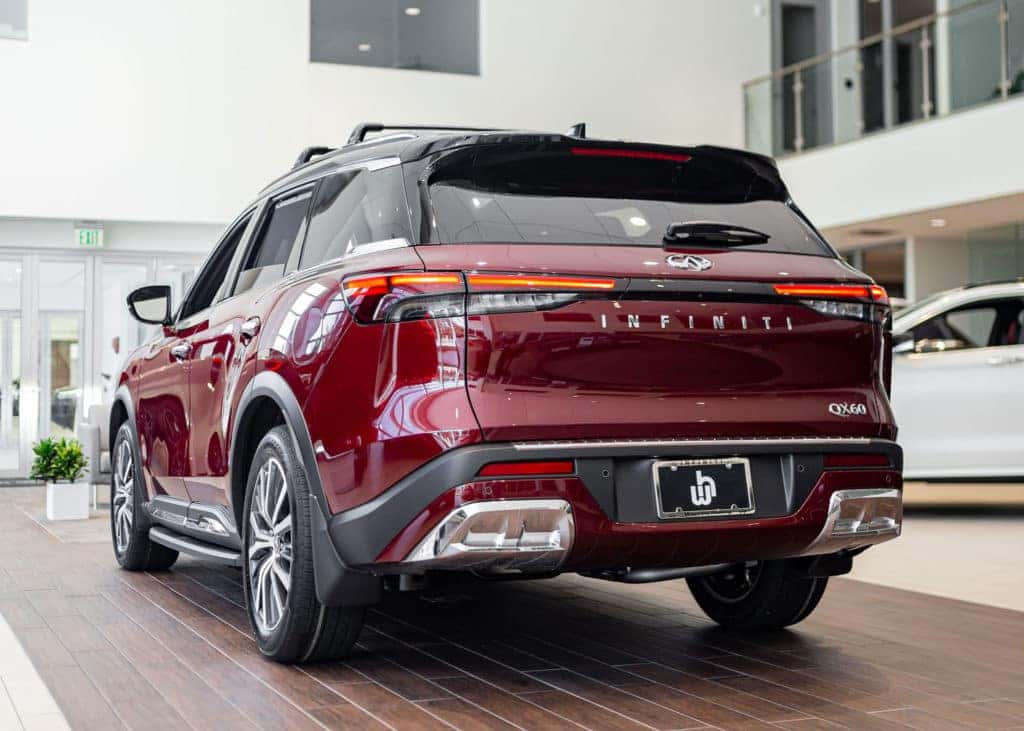 If you prefer an SUV for tailgating with your family, the INFINITI QX60 is a good option. The QX60, with three rows, is ideal for those looking for comfort and luxury in a tailgate vehicle. Furthermore, if you do not have many passengers, the QX60 also has plenty of room for tailgating gear. When all seats are in place, the QX60 has only 15.8 cubic feet of cargo space. When the third and second rows of seats are folded down, this number increases to 76.2 cubes. Everywhere you look in the 2022 INFINITI QX60, there appears to be cleverly crafted storage space. There are enough bins, pockets, and cupholders to keep everyone happy. In fact, there are so many cupholders that it will be difficult to use them all at once! For more information on purchasing the INFINITI X60, you can visit the Warren Henry INFINITI website by clicking here.
LAMBORGHINI URUS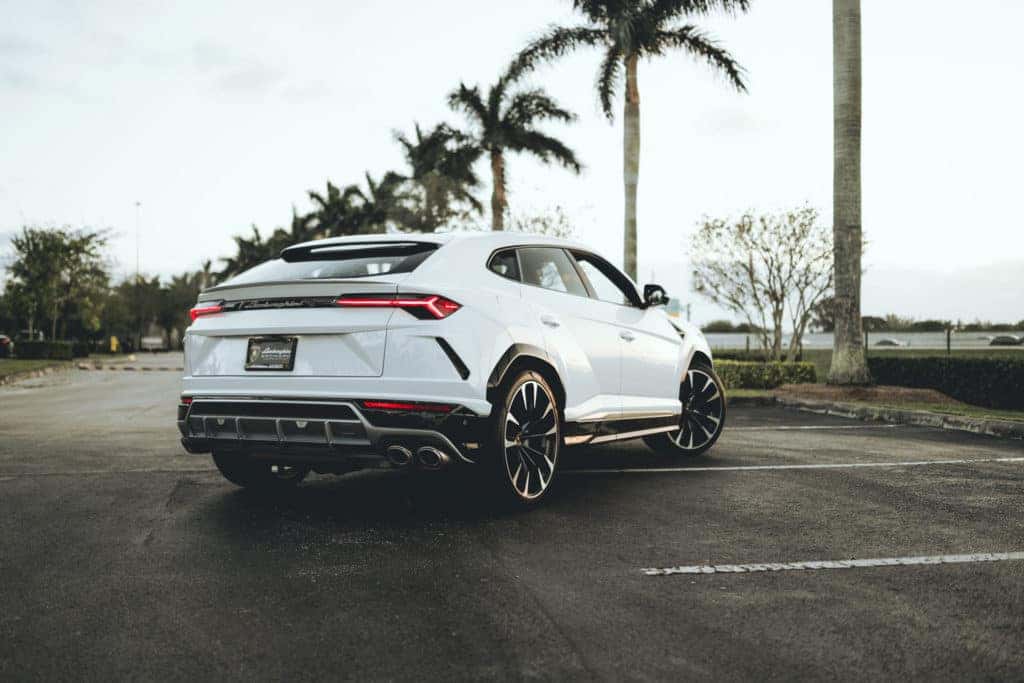 Some might see the Lamborghini Urus as a crazy choice for tailgating, but it can serve as a great option if you want the most luxurious car in the stadium. The Urus can traverse any terrain, from asphalt to sand, ice, gravel, and rocks, which is advantageous when traveling to different stadiums. It also has a large trunk that's good for carrying coolers and other tailgating necessities. Another advantage is that the SUV has high-quality speakers that can encapsulate anyone with its sound. If you're interested in the Urus being your tailgate vehicle this football season, our Lamborghini Broward dealership has a variety of options in stock. To check out our inventory, visit our website by clicking here.
If you're looking to purchase a vehicle this football season, the Warren Henry Auto Group has the perfect fit for you at one of our dealership locations, whether its Land Rover North Dade and Land Rover South Dade, The Keys Auto Center, Lamborghini Broward, or Warren Henry INFINITI!