LAND ROVER NORTH DADE AND LAND ROVER SOUTH DADE CELEBRATE PINNACLE AWARD WIN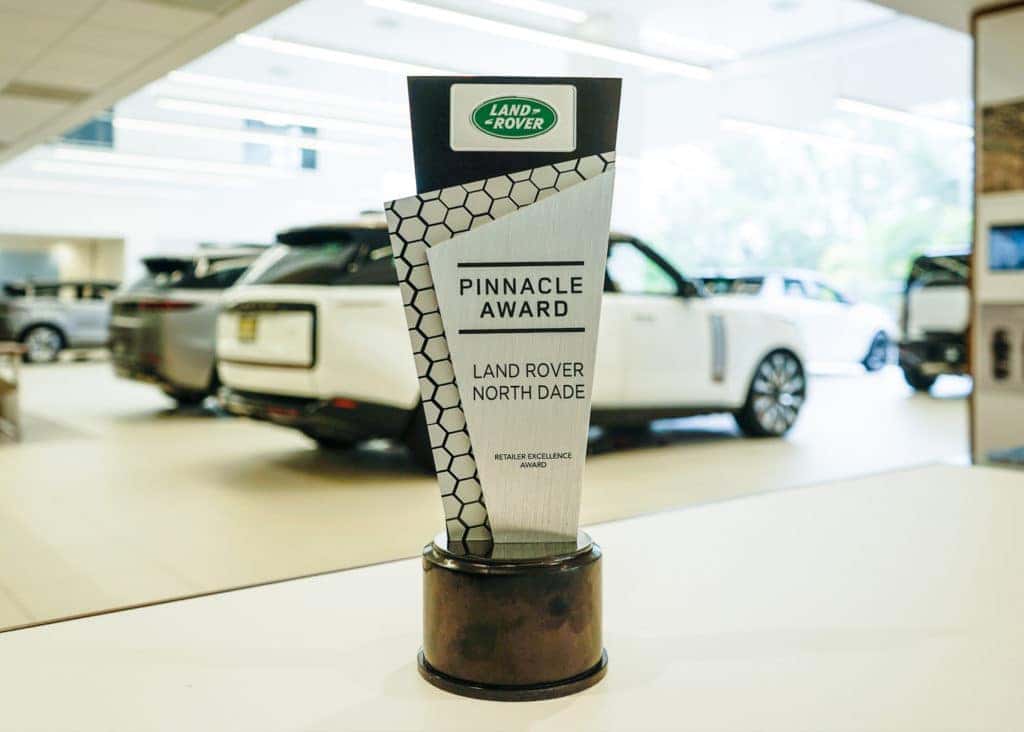 Every year, Land Rover USA awards top retailers across North America with the prestigious Pinnacle Retailer Excellence Award. The award is an annual competition between all the Land Rover dealerships in the country. It scores each store based on customer service, sales, and after sales metrics.
This past May, both our Land Rover dealerships, Land Rover North Dade and Land Rover South Dade were named Pinnacle Retailer Excellence Award winners for the 2021/2022 period. The dealerships were recognized for their dedication to the Land Rover brand and its commitment to excellence. This year only 12 dealerships in North America were selected to receive this award. Having both Land Rover locations named among the best retailers in North America demonstrates the Warren Henry Auto Group's commitment to providing superior client service everywhere we conduct business. Despite the considerable inventory deficit, the two Land Rover dealerships were among the best sales performers in the country.
To learn more about what this victory means to our Land Rover North and South Dade teams, we asked the managers of each store to share their thoughts on the great win and how they plan to celebrate as a dealership.
Danny Palenzuela, the General Manager of Land Rover North Dade explained, "We pushed ourselves all year to perform at the highest level. The Land Rover brand sets the tone of excellence, and we simply try our best to exceed that level of greatness."
Tunch Basar, the General Manager of Land Rover South Dade also gave his comments on the pinnacle win, "This is a very emotional moment for us as a team. The last time we won the Pinnacle Award was 2014/2015. We are enjoying this win, but also focused on securing another win next year by hitting all our objectives, maintaining good CSI, and delivering superior customer service."
This victory would not have been possible without the hard work of the Land Rover North and South Dade teams. This accomplishment reflects the dedication of our employees and their passion for the Land Rover brand.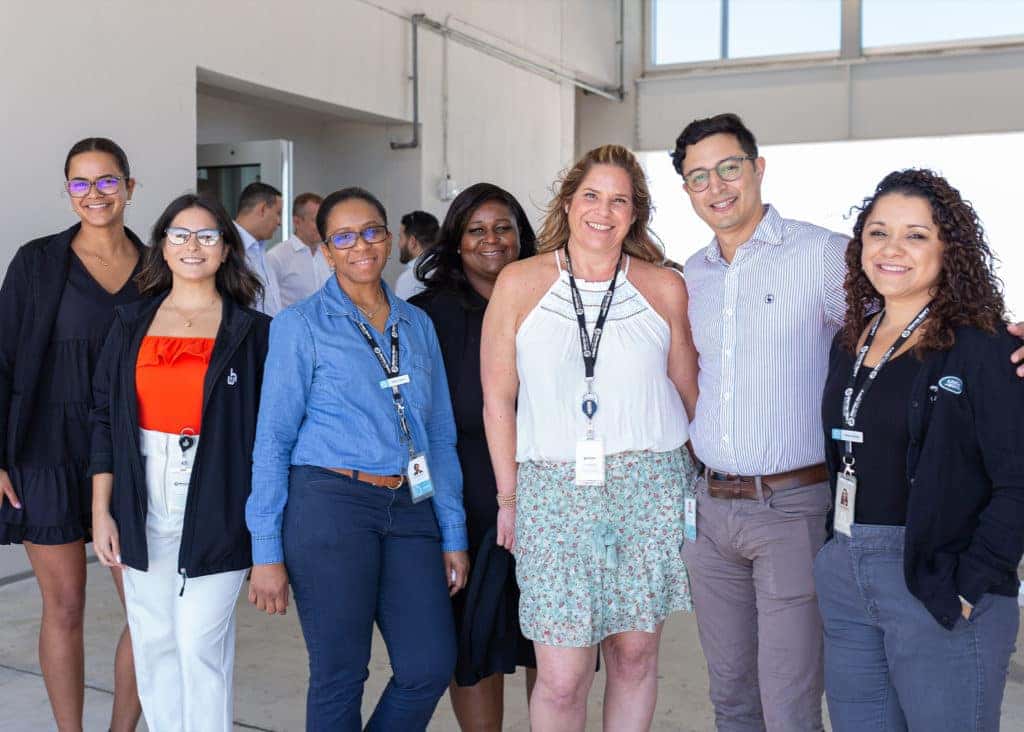 We make it a priority at the Warren Henry Auto Group to recognize and reward our employees for their efforts. In honor of winning the Pinnacle Award, each dealership held its own celebration to commemorate their victory.
The Land Rover North Dade celebration took place on the rooftop of the Warren Henry Auto Group's headquarters in North Miami on Friday, September 23rd with a catered lunch featuring wood-fired pizza and gelato.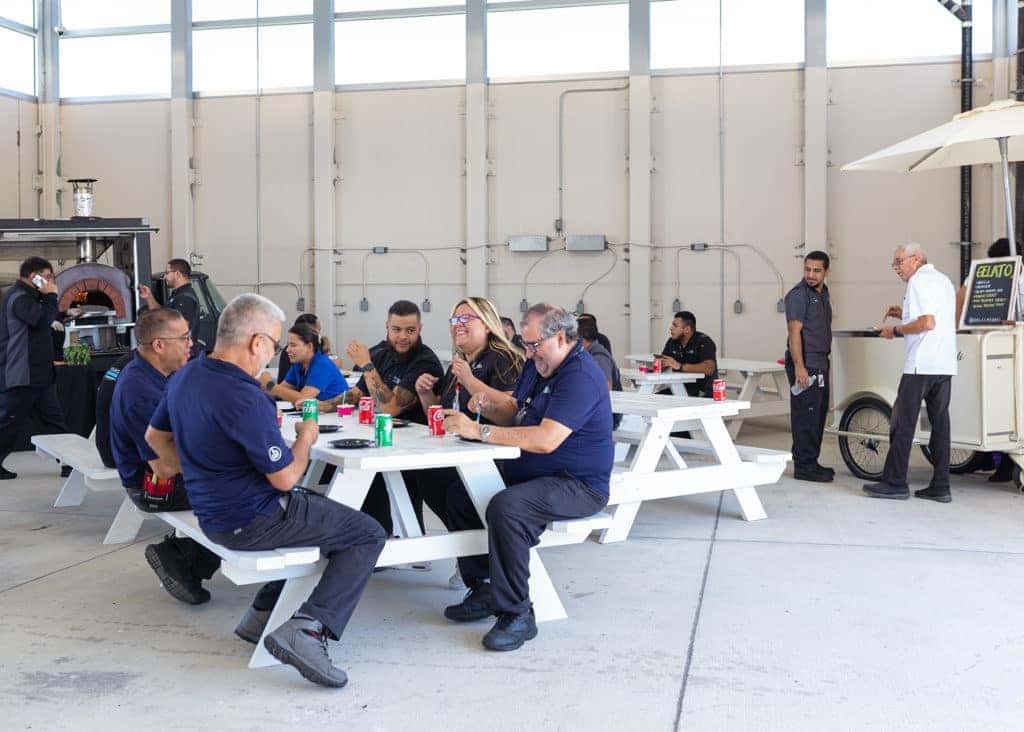 Similarly, Land Rover South Dade hosted a festive lunch for the entire dealership. Both dealerships were able to reflect on the year's challenges while also feeling proud of their perseverance.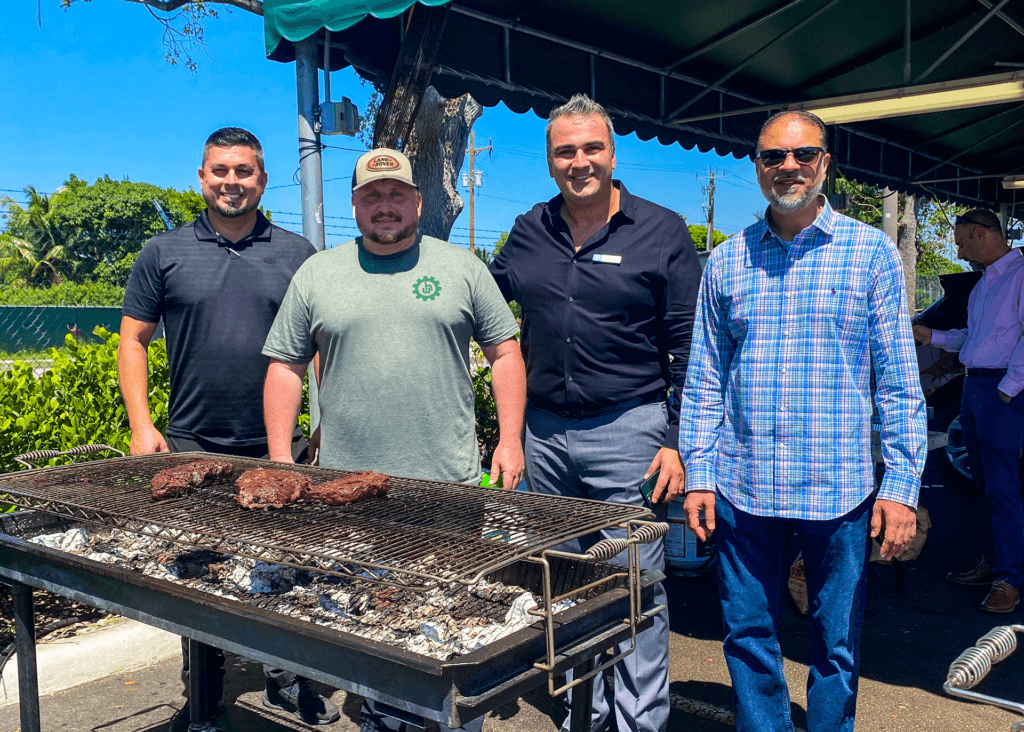 If you're looking for a Land Rover dealership in South Florida, look no further than two of the best-performing locations in the country, Land Rover North Dade or Land Rover South Dade.
Congratulations to both our Land Rover dealerships!