LAMBORGHINI BROWARD TO PARTNER WITH ANSA MOTORSPORTS FOR LAMBORGHINI SUPER TROFEO NORTH AMERICA!
North Miami, FL (August 13th, 2020) – Lamborghini Broward is excited to announce its most recent partnership with Ansa Motorsports for the 2020 Lamborghini Super Trofeo North America. This international motor racing series is one of the championships organized by the Lamborghini Squadra Corse. These series features exclusively Huracán Super Trofeo Evo models in 3 continental series: Europe, Asia, and North America. One thing they all have a common is the format: 6 double races, each 50 minutes long, on the world's most prestigious circuits, completed by a World Final that decrees the Lamborghini world champions. Lamborghini Broward has always strived to represent the impeccable elegance and power of these vehicles to the fullest degree. Therefore, we are very excited about this amazing partnership.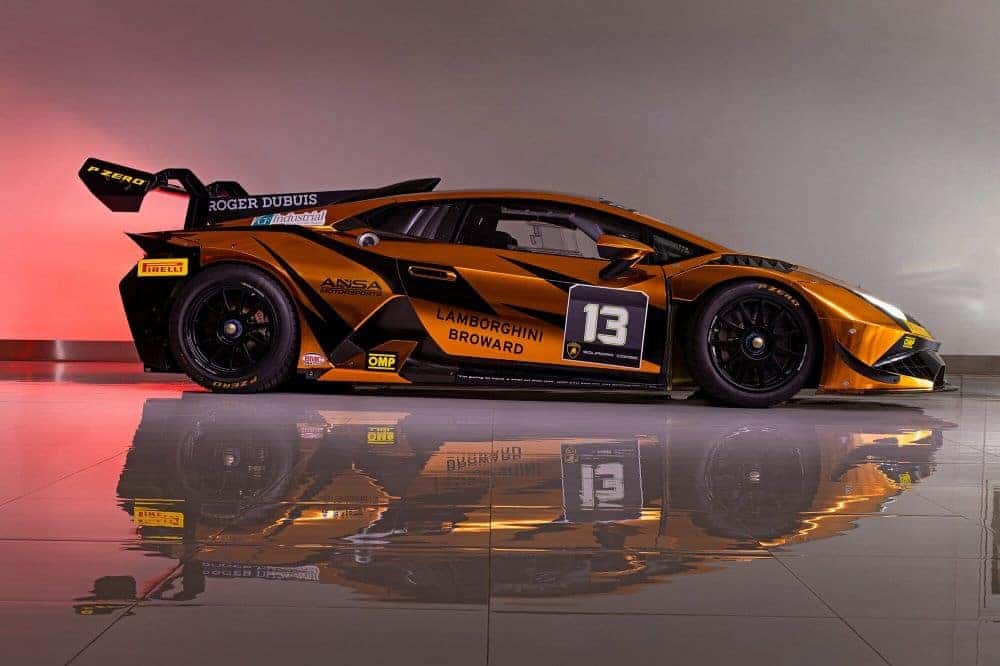 This year marks the start of a partnership between two incredible companies that have come together on an amazing platform. "We are excited to witness the greatness of these incredible vehicles and the precision and determination of the drivers which we are certain are going to exceed our expectations!" stated Larry Zinn, Lamborghini Broward's Executive General Manager. Lamborghini Broward has an exceptional reputation on winning Super Trofeo's as it continues to take the first place and Ansa Motorsports, with its great experience on racing and victories from several motorsports challenges, make the perfect duo, ready to take home the trophy from the Super Trofeo North America. Neil Alberico, one of the drivers for Ansa Motorsports, expressed: "I'm looking forward to growing with Ansa Motorsports and the Lamborghini Super Trofeo program. Last year I won my first IMSA prototype challenge race with Ansa and, we will be aiming for the same result at VIR." Therefore, Lamborghini Broward, a division of Warren Henry Auto Group, is very eager to announce this partnership that is going to bring great excitement to the team and the community.
ANSA Motorsports is one of the most recognized South Florida racing organizations. Headquartered on a 30,000 square foot climate-controlled motorsports facility, is one of the most recognized South Florida racing organizations. During the last decade, ANSA Motorsports won two North American Porsche Cup Championships, one Pirelli World Challenge Championship, and has earned multiple IMSA Prototype Challenge wins. With a driver development program ranging from competition karting, Ligier JSP3 Prototypes, and Lamborghini Huracan Super Trofeos, ANSA offers nationwide track support and racecar rentals.
The North America series of races are scheduled to start on August 6th, 2020. Competitors will find themselves competing at several major racing weekends, the first taking place at Road America during the NASCAR Xfinity Series event. For more information, please visit https://ansamotorsports.com/pages/lamborghini-super-trofeo
Regarding Warren Henry Auto Group
Warren Henry Auto Group, founded in 1976, is one of the most longstanding automotive dealerships in Florida. Their reputation based on quality, community support, and appreciation towards their employees. Warren Henry Auto Group carries a variety of vehicle brands such as Jaguar, Land Rover, Infiniti, Audi, Lamborghini, Bugatti, Koenigsegg, Toyota, Ford, Chrysler, Dodge, Jeep, and RAM. Warren Henry Auto Group's corporate office is now located at 2300 NE 151st Street in North Miami. For more information, call (305) 690-6006 or visit www.warrenhenryauto.com.