AUDI GAINESVILLE NOMINATED FOR THE BEST OF THE BEST AWARD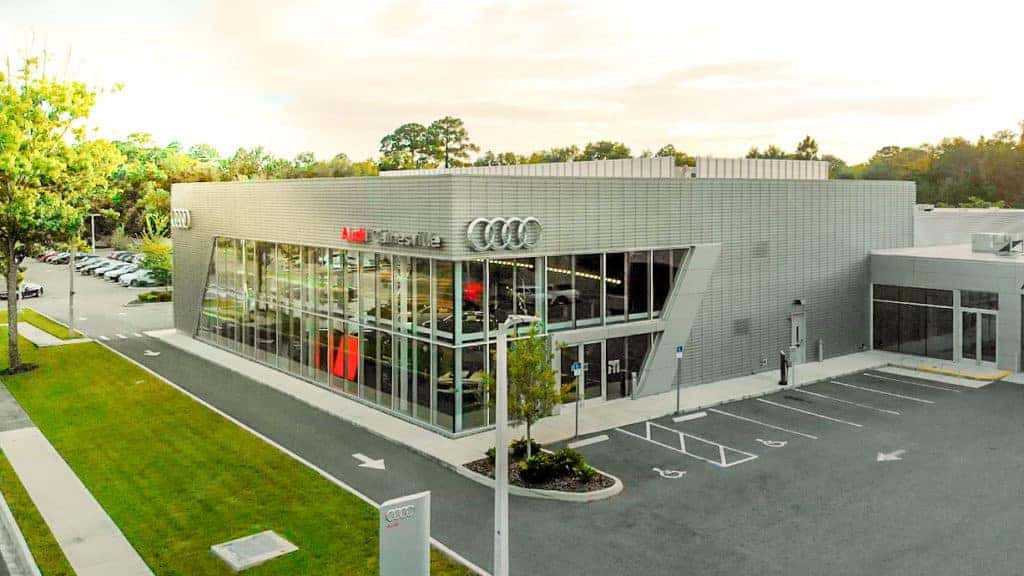 Gainesville, FL (July 12, 2022) – Audi Gainesville is happy to announce that they are one of the nominated businesses for this year's Best of the Best in The Gainesville Sun! The dealership was nominated in two categories, specifically, The Best Auto Dealer Service Department and The Best New Car Dealership.
The Best of the Best, Gainesville program polls the local community to select the best businesses and organizations in the area. Through nominations and voting, they choose in more than 150 categories in Beauty & Health, Clothing, Dining, Entertainment & Leisure, Home, Home Services & Finance, Kids & Education, Media, People & Places, Services, Shopping, Spirits, Sports, Top Employer and Vehicles Dealers & Services.
Audi Gainesville is committed to customer excellence and will continue to serve the Gainesville community with premium quality service. It is important for the community to assist Audi Gainesville in being awarded the title as the winner is based on the number of votes. To cast your vote, you can click the link here and help Audi Gainesville become a 2022 Best of The Best awardee. Voting ends July 31st. The top three businesses will be contacted on August 8th and voters will be able to see who won by visiting the Gainesville Best of the Best. Audi Gainesville would like to thank the members of the community for their continued support in helping the business maintain its outstanding performance and for making it possible for them to be nominated for The Best of The Best title.
Regarding Warren Henry Auto Group
Warren Henry Auto Group, founded in 1976, is one of the most longstanding automotive dealerships in Florida. Their reputation based on quality, community support, and appreciation towards their employees. Warren Henry Auto Group carries a variety of vehicle brands such as Jaguar, Land Rover, INFINITI, Audi, Lamborghini, Bugatti, Hennessey, Koenigsegg, Toyota, Ford, Lincoln, Chrysler, Dodge, Jeep, RAM, Icon, and Vespa. Warren Henry Auto Group's corporate office is now located at 2300 NE 151st Street in North Miami. For more information, call (305) 690-6006 or visit www.warrenhenryauto.com.
###
CONTACT INFORMATION:
Warren Henry Auto Group
Samantha Frost
Communications Coordinator
786-594-5023