A YEAR OF EXPANSION FOR WARREN HENRY AUTO GROUP AS THEY BREAK GROUND ON LAMBORGHINI NAPLES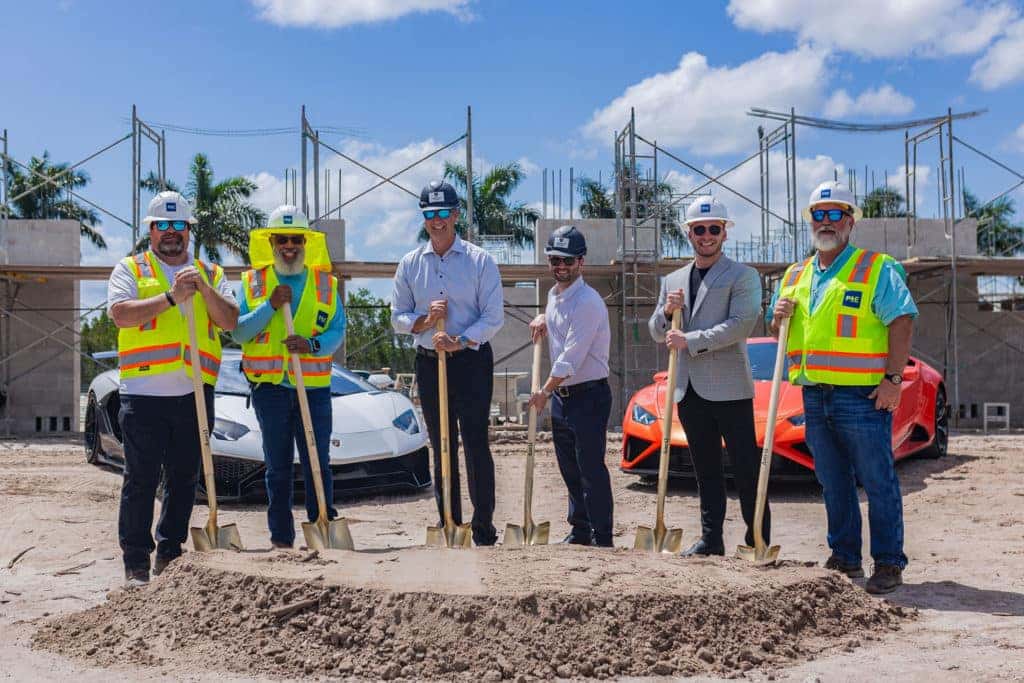 Naples, Fl (July 29, 2022) – This year is all about expansion for Warren Henry Auto Group, as they break ground on another addition to their group of dealerships, Lamborghini Naples. The building is being constructed on approximately 18,000 sq. ft on the Tamiami Trail East. The new dealership is designed to be a state-of-the-art facility that will embody Lamborghini's new corporate image. The company currently represents 17 brands however, this will be their second Lamborghini dealership location. Warren Henry Auto Group just broke ground a few weeks ago on their new Jaguar Land Rover dealership in Davie, and with this new location, they will begin to plant more roots across the state of Florida.
The company is ready to conduct business in the Naples area and be one of the many new developments taking place in the vicinity. "Warren Henry Auto Group is proud to bring the Lamborghini brand to Naples and begin operation in a promising business environment," stated Erik Day, Chief Financial Officer. The creation of their second Lamborghini dealership will provide jobs for professionals in the Naples area that are experienced and eager to work with luxury cars.
"As we break ground on another dealership this year, I am overjoyed that we are able to continue to expand into a new market with the Lamborghini brand," said Larry Zinn, Executive General Manager. This expansion will allow the company to carry its elite client service experience to the people of Naples.
Regarding Warren Henry Auto Group
Warren Henry Auto Group, founded in 1976, is one of the most longstanding automotive dealerships in Florida. Their reputation based on quality, community support, and appreciation towards their employees. Warren Henry Auto Group carries a variety of vehicle brands such as Jaguar, Land Rover, INFINITI, Audi, Lamborghini, Bugatti, Hennessey, Koenigsegg, Toyota, Ford, Lincoln, Chrysler, Dodge, Jeep, RAM, Icon, and Vespa. Warren Henry Auto Group's corporate office is now located at 2300 NE 151st Street in North Miami. For more information, call (305) 690-6006 or visit www.warrenhenryauto.com.
###
CONTACT INFORMATION:
Warren Henry Auto Group
Samantha Frost
Communications Coordinator
786-594-5023