2020 Warren Henry Auto Group Player of the Year Award
North Miami, FL (December 16th, 2020) – Warren Henry Auto Group, South Florida's premier Auto Group, is pleased to announce the Player of the Year Award! We are honored to participate as the brand and title sponsor of the 8th Annual South Florida High School Football Player of the Year Award. The ceremony took place last Tuesday, December 14th at 11:30 AM at our new state-of-the-art facility in North Miami, FL and, we are very excited to announce that this year's Player of the year is Leonard Taylor!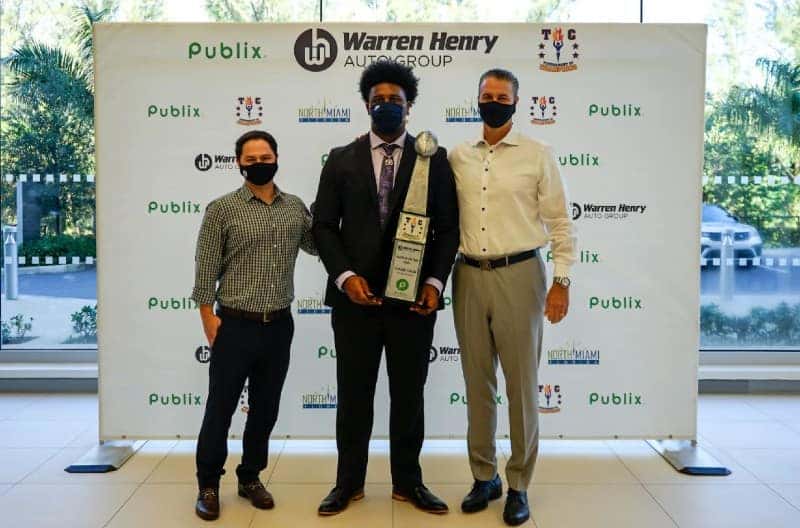 Taylor plays for the Miami Palmetto Panthers Football program coached by Michael Manasco. He's not only the most outstanding player of his team but also ranks as the No. 6 player in the state of Florida, the No. 3 defensive tackle in the country, and the No.27 overall player in the class of 2021 according to the 247 sports composite.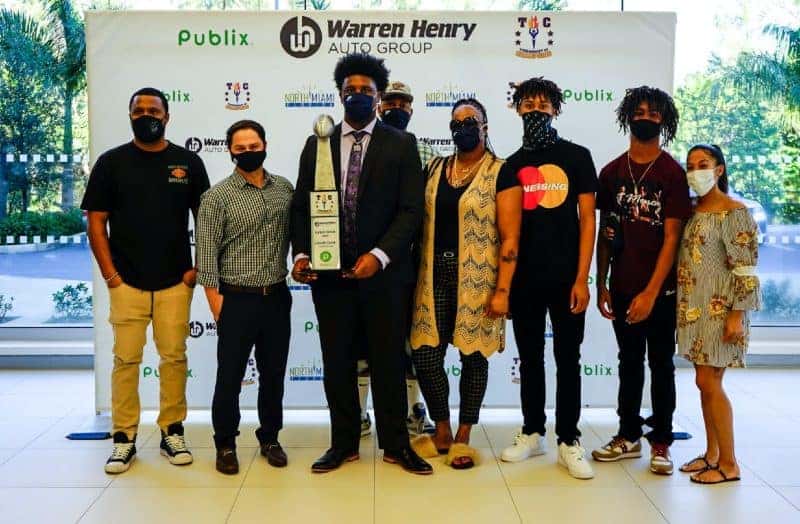 Wesley Frater and the Tournament of Champions hosted this incredible event. Also, Regine Bell recognized Leonard on behalf of the city of North Miami for his amazing accomplishments!
We would like to extend our most sincere congratulations to Leonard Taylor for his great accomplishments. Well done Taylor!
Regarding Warren Henry Auto Group
Warren Henry Auto Group, founded in 1976, is one of the most longstanding automotive dealerships in Florida. They base their reputation on quality, community support, and appreciation towards their employees. Warren Henry Auto Group carries a variety of vehicle brands such as Jaguar, Land Rover, INFINITI, Audi, Lamborghini, Bugatti, Koenigsegg, Toyota, Ford, Chrysler, Dodge, Jeep, and RAM. Warren Henry Auto Group's corporate office is now at 2300 NE 151st Street, North Miami, FL.
Source: Warren Henry Auto Group