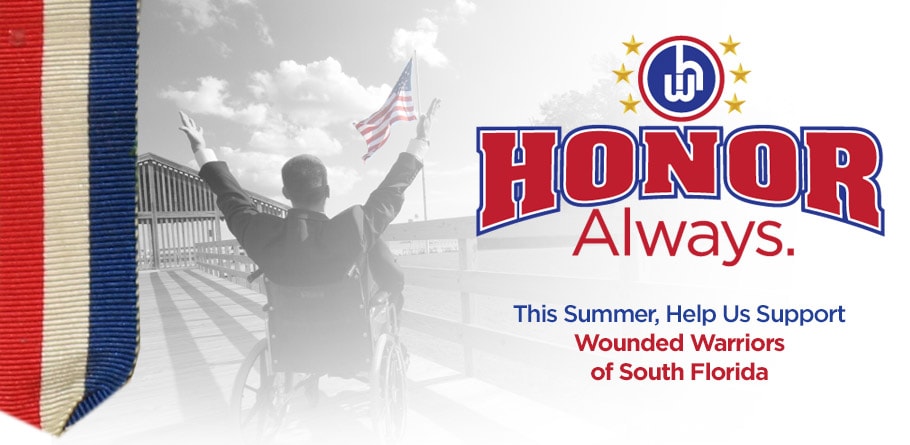 Let us never forget their sacrifices.
Let us remember always what they have given up in service to our nation.
And most of all, let us be there for them now.
This season, as you celebrate Memorial Day and Independence Day, take a moment to thank the soldiers who have made tremendous sacrifices for us, and who are now struggling to find their place in civilian society while working to overcome the scars of battle, both inside and out.
The Warren Henry Auto Group asks you to join us in supporting
Wounded Warriors of South Florida
, an organization dedicated to helping wounded and disabled veterans in need. We will donate $35 of every new or used vehicle purchased from May 18 through the end of July. Please join us in supporting those who have given up so much to support us all.