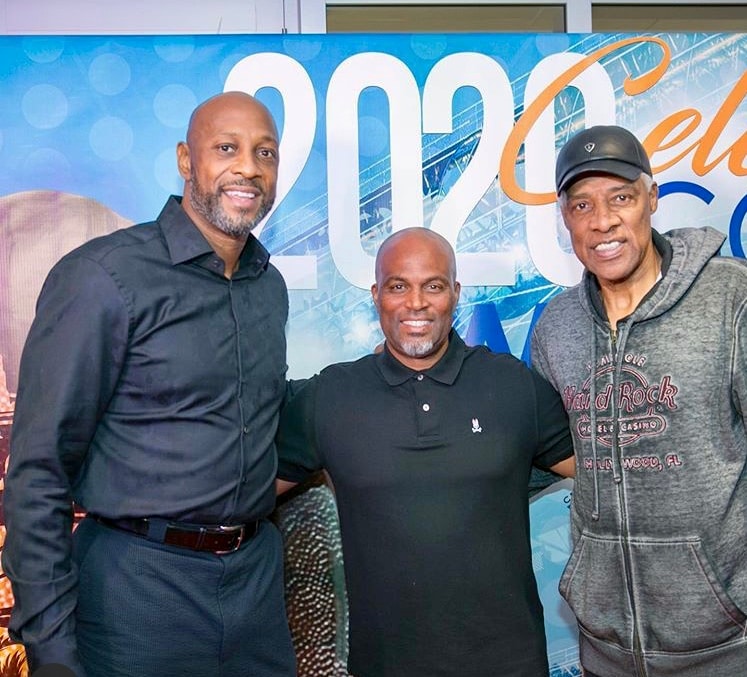 North Miami, FL (April 3, 2020)
– Alonzo Mourning Foundation, a nonprofit organization founded by Tracy and Alonzo Mourning, held a spectacular Golf Draft Party event at Warren Henry Auto Group headquarters located in North Miami. The event focused on raising funds to continue supporting the foundation that has contributed to the improvement of the lives of many local children and at Warren Henry Auto Group we are honored to be one of their premier sponsors and to contribute to this cause.
Alonzo Mourning and his attendees were invited for a night of FUNraising and bidding. The draft started around 8:00 PM as Mourning offered an exclusive chance for guests to team up and bid on the different golf teams in order to pick the celebrity of their choice. The ceremony was filled with comedy, live entertainment while keeping attendees engaged in fundraising for a good cause. This was a great opportunity for guests to gather and chat with NBA Hall of Famer and Miami Heat basketball great Alonzo Mourning, while meeting some of his friends and important athletes.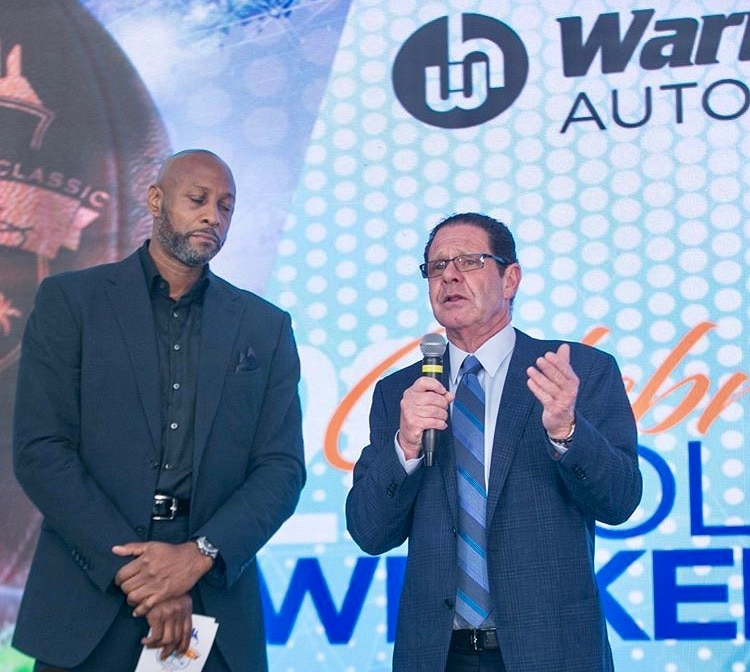 Warren Henry Auto has partnered with Alonzo's Mourning foundation for several years and have always been excited about supporting his annual events that help raise funds. Executive General Manager Larry Zinn, stated: "When we were given the opportunity to support the Mourning Family Foundation at our new state of the art facility here at Sole Mia in North Miami, we want to make sure we create an unforgettable experience for our partner." The new Warren Henry headquarters is made up of 800,000 square feet of the latest technology and best amenities for its customers and employees. As a bonus, the venue is perfect to host events of any size with its vaulted ceilings, 7 floors of parking, digital screens, and the ability to create a unique experience with the most spectacular vehicles.
Regarding Warren Henry Auto Group
Warren Henry Auto Group, founded in 1976, is one of the most longstanding automotive dealership in Florida. Their reputation is based on quality, community support and appreciation towards their employees. Warren Henry Auto Group carries a variety of vehicle brands such as Jaguar, Land Rover, INFINITI, Audi, Lamborghini, Bugatti, Koenigsegg, Toyota, Ford, Chrysler, Dodge, Jeep and RAM. Warren Henry Auto Group's corporate office is now located at 2300 NE 151st Street in North Miami. For more information, call (305) 690-6006 or visit
www.warrenhenryauto.com
.
###