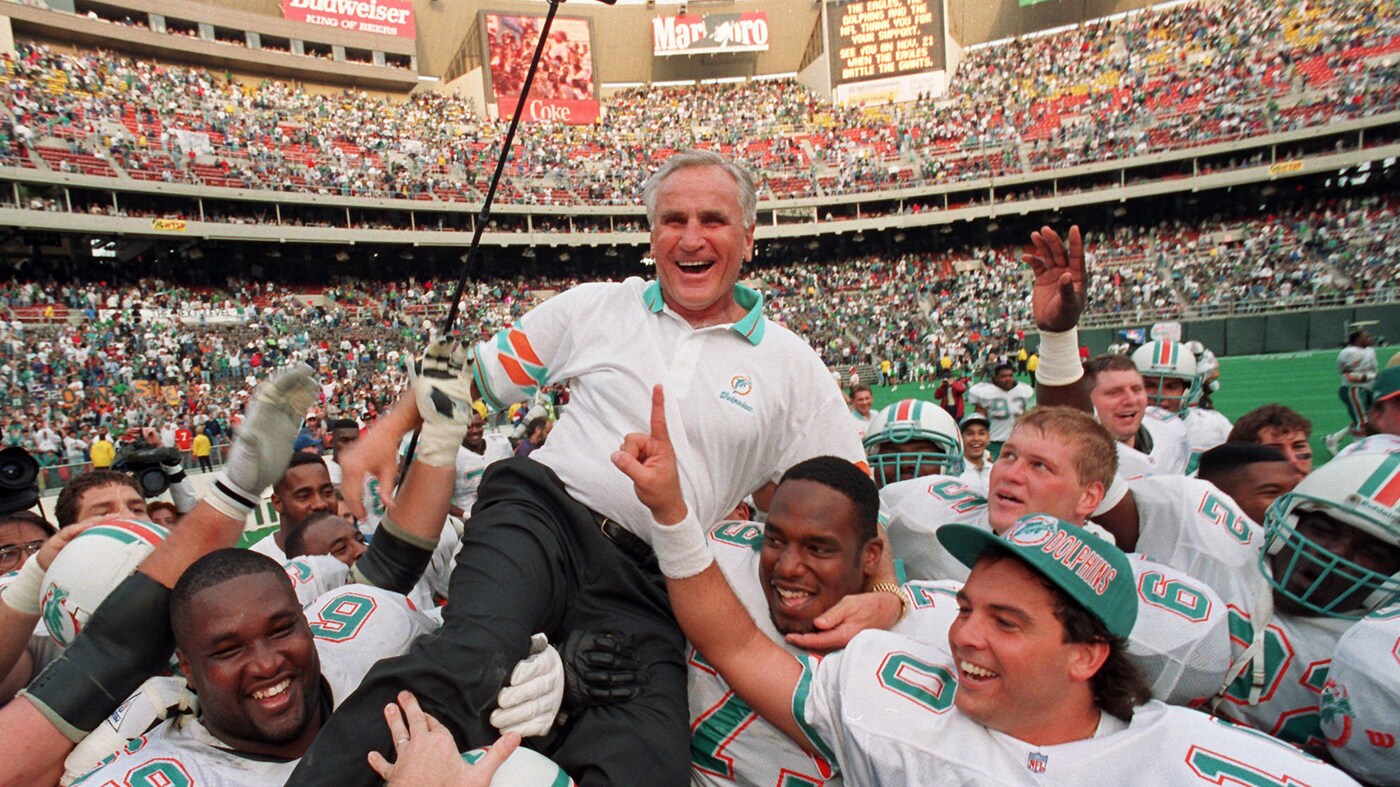 Photo credits:
Creator: George Widman Credit: AP
North Miami, FL (May 12th, 2020) –Donald Francis Shula
was an American professional football coach and player. Coach Shula was also named the winningest coach in the National Football League's (NFL) history. Don Shula was best known for being the longtime head coach of the Miami Dolphins, leading them to two Super Bowl victories, including the only perfect season in the NFL's history in 1972. His passing last week inspires us to reflect on his legacy and his legendary 33-year NFL career. Here at Warren Henry Auto Group, we would like to remember and celebrate his most precious accomplishments.
It's impossible to talk about Don Shula without mentioning his perfect season where the Miami Dolphins became the first team in National Football League's history to go through an entire season undefeated and untied. The Dolphins' 17-0-0 season culminated with a 14-7 victory over the Washington Redskins in Super Bowl VII and, it is an exceptional feat that has stood the test of time. Until now there's is no coach in history who has accomplished what Coach Don Shula accomplished with the Miami Dolphins.
Warren Henry Auto Group had previously hosted an event at the brand new state of the art headquarters. Don Shula acquired a commemorative award presented by President and CEO of Warren Henry Auto Group, Warren Zinn, and CFO, Erik Day. At this commemorative event, more than one hundred and fifty guests attended the ceremony which included Miami Dolphin fans and notable athletes like Miami sports legend, former Heat player, and current philanthropist/entrepreneur Alonzo Mourning. A silent auction was also part of this spectacular event where guests had the opportunity to bid on a large collection of autographed memorabilia from various athletes and athletic teams. The proceeds from the auction benefited the "After the Impact", a non-profit organization that assists veterans and former pro athletes with the "unseen" injuries from the battlefield or field of play.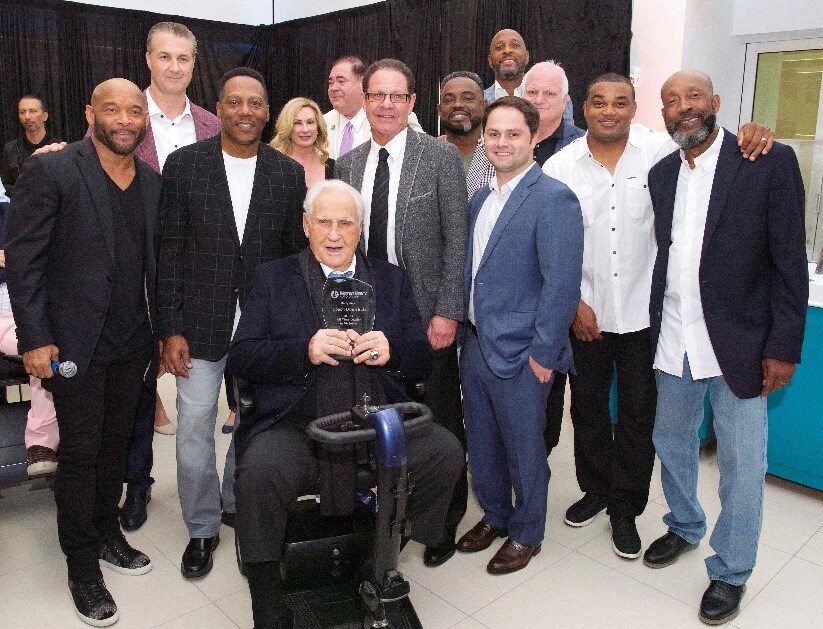 Warren Zinn and Don Shula have been great friends for years and the Warren Henry Auto Group family, we could not have been more proud to have hosted this event that allowed guests to meet and share Don Shula's experiences and accomplishments which left a legacy of excellence for the city of Miami.
Regarding Warren Henry Auto Group
Warren Henry Auto Group, founded in 1976, is one of the most longstanding automotive dealerships in Florida. Their reputation is based on quality, community support, and appreciation towards their employees. Warren Henry Auto Group carries a variety of vehicle brands such as Jaguar, Land Rover, INFINITI, Audi, Lamborghini, Bugatti, Koenigsegg, Toyota, Ford, Chrysler, Dodge, Jeep, and RAM. Warren Henry Auto Group's corporate office is now located at 2300 NE 151st Street in North Miami. For more information, call (305) 690-6006 or visit
www.warrenhenryauto.com
.