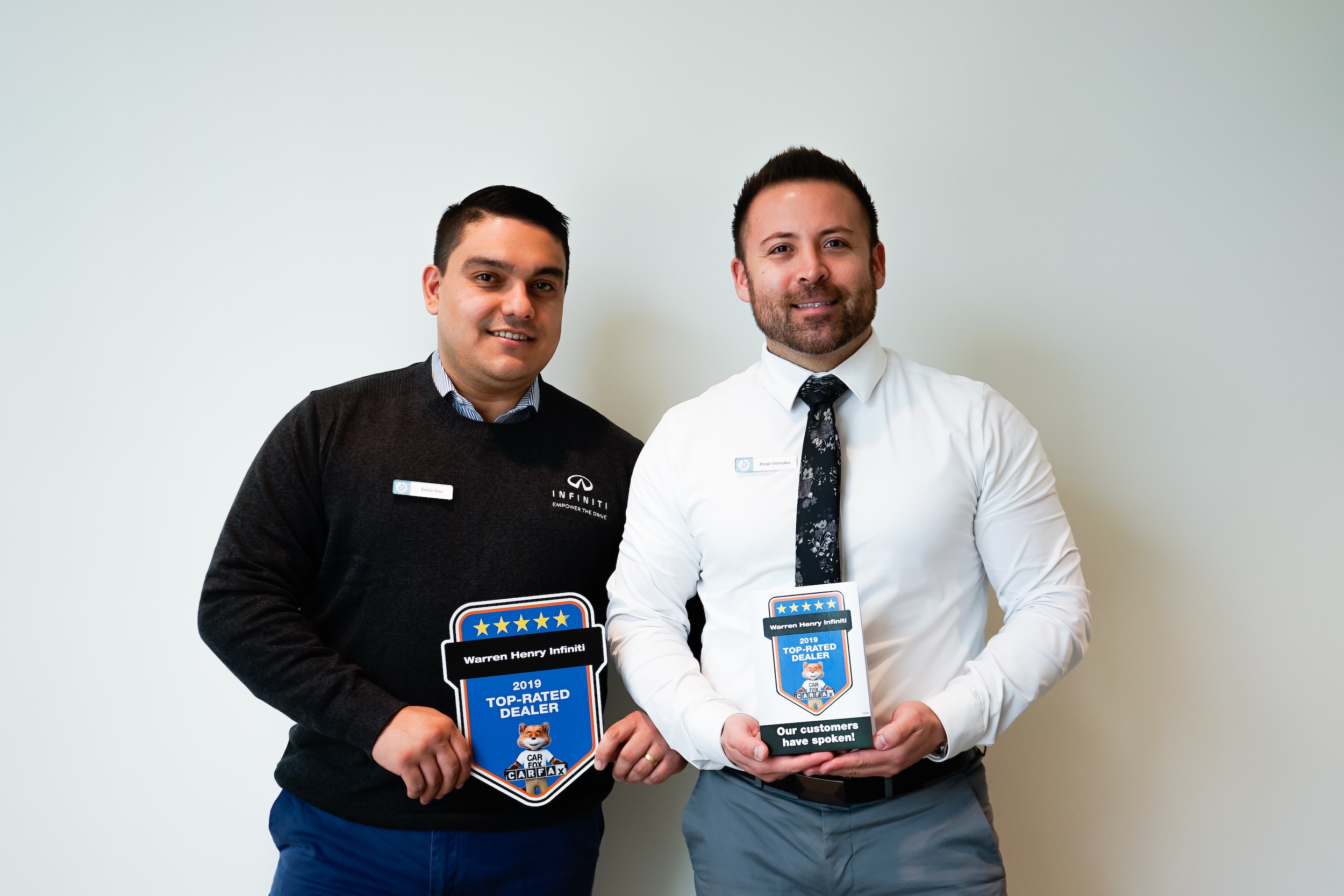 North Miami, FL (February 25, 2020) - Warren Henry INFINITI, Keys Auto Center and Audi Gainesville division of Warren Henry Auto Group
to be awarded with the CARFAX top rated dealer based on verified customer reviews. For the first time, CARFAX is going to be recognizing top rated dealers but this time based on more than a million verified reviews from actual customers. The dealers being awarded received an average of 4.7 stars out of five as a result of their commitment on building consumer confidence and excellent customer service.
According to Scott Fredericks, Carfax Vice President of Marketing: "These ratings help other shoppers feel confident about choosing where to take their business. This exclusive group of top-rated dealers is setting the standard for service." As a result the award winning dealers are initially receiving a kit which contains customized door decals and table tents as well a digital version of their award for social media presence. At Warren Henry, the customer experience is our number one priority so making them feel like home while shopping or servicing their vehicles with us is what differentiates us from other automobile dealerships.
Carfax is the company in charge of one of the largest vehicle history database in North America, receiving information from more than 100,000 data sources including U.S. and Canadian provincial motor vehicle agencies.

Regarding Warren Henry Auto Group
Warren Henry Auto Group, founded in 1976, is one of the most longstanding automotive dealership in Florida. Their reputation is based on quality, community support and appreciation towards their employees. Warren Henry Auto Group carries a variety of vehicle brands such as Jaguar, Land Rover, INFINITI, Audi, Lamborghini, Bugatti, Koenigsegg, Toyota, Ford, Chrysler, Dodge, Jeep and RAM. Warren Henry Auto Group's corporate office is now located at 2300 NE and 151st Street in North Miami. For more information, call (305) 690-6006 or visit www.warrenhenryauto.com.
###