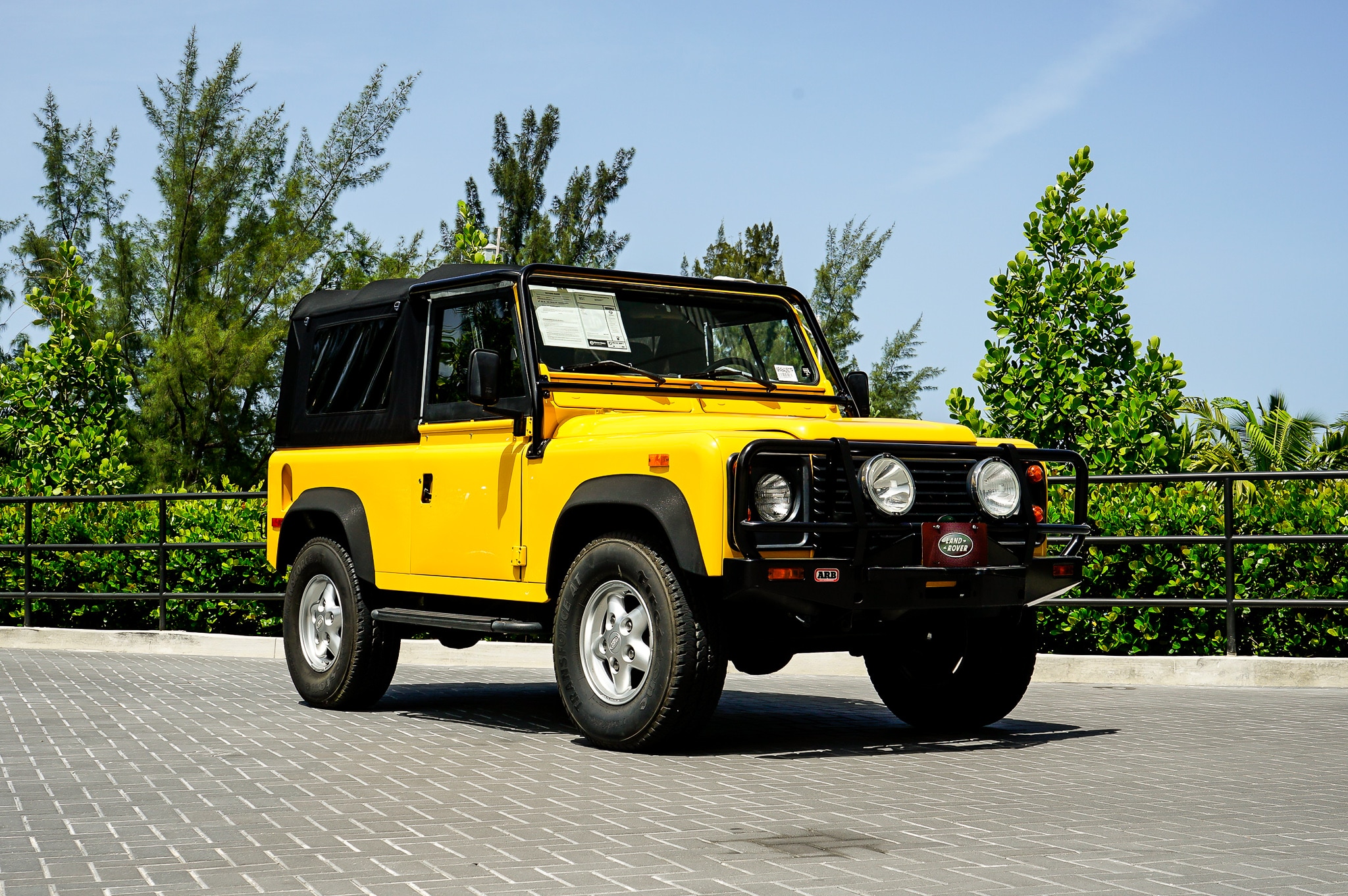 North Miami, FL (June 25th, 2020)
– Did you know that the Defender name has existed since 1990? While it is correct to say that the Defender has been around since WWII, it was not technically named that until the Discovery was produced. Land Rover then named the new amazing 4x4 the "Defender" to avoid confusion. Before that, it was known as the Land Rover Series I, II, and III.
Offered in America for only four years, the Defender 90 is a collector's dream with only 6,500 produced in 1994, 1995 and 1997. Here at Warren Henry Auto Group, we're very excited to show you the amazing 1994 North America Specs (NAS) Land Rover Defender 90, one of the many reasons why this vehicle is special is because of its bright yellow color and the vintage boxy look. "As a true Land Rover enthusiast, this car has a special place in my heart because of the memories I have from the experiences with my dad driving around Miami on and off-road", states Land Rover North Dade's Executive General Manager, Larry Zinn. If you get behind the wheel of this universally prized NAS Defender, you'll notice its sturdiness, maneuverability, and downright handsome appearance. This spectacular vehicle powered by a V-8 cylinder configuration, all-terrain tires, a horsepower of 182hp at RPM, and a 5-speed manual transition makes it the perfect vehicle for those classic car enthusiasts! This vintage automobile is very capable which makes it a great car for an off-road adventure. Overall this is a wonderful throwback vehicle that would make the perfect addition to any collector's garage.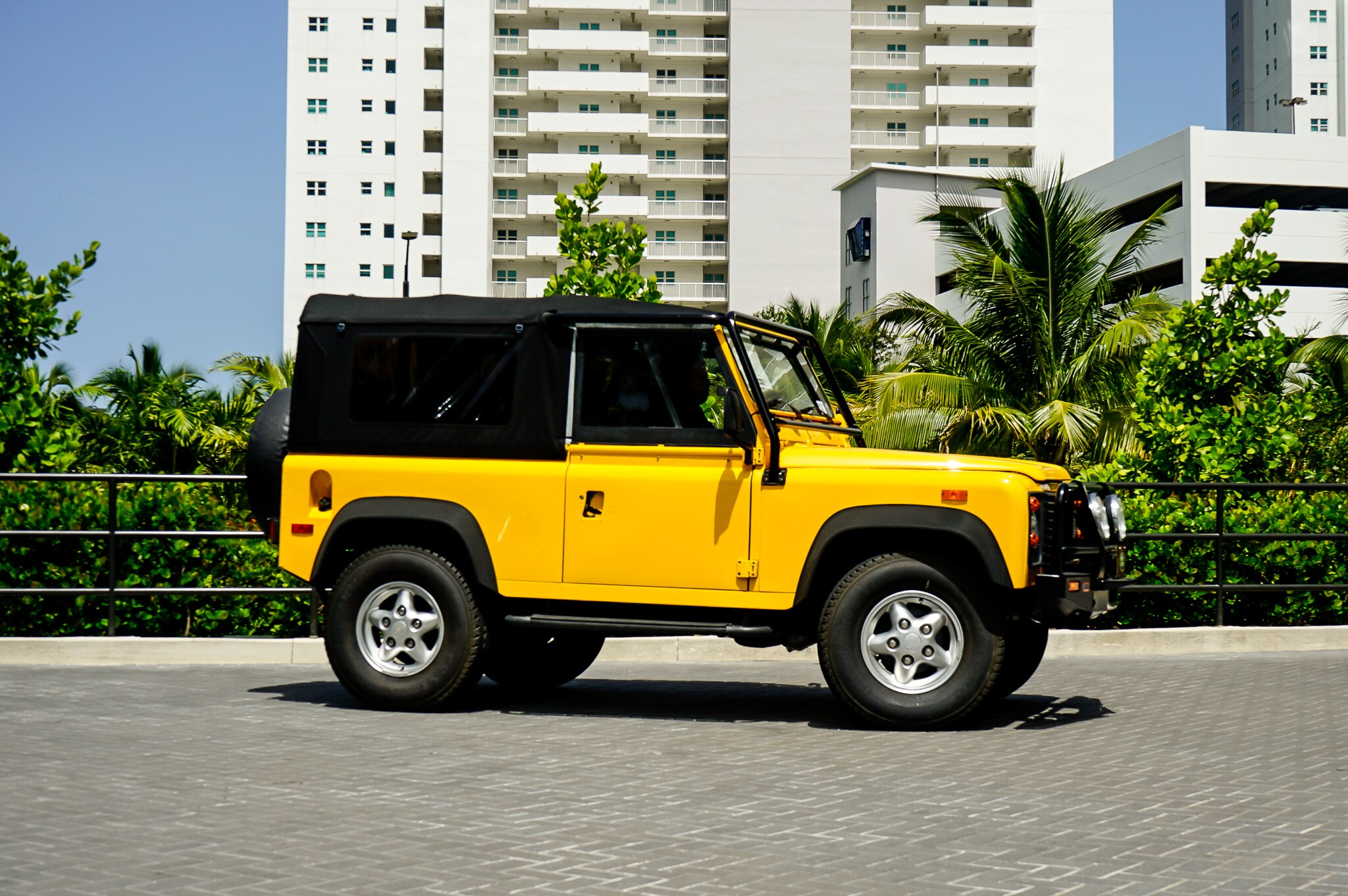 From the history of this magnificent vehicle to the newest redesign of the 2020 Land Rover Defender, the brand has done incredible work to reinvigorate the legacy of this iconic vehicle. When creating the new model, Land Rover wanted to honor the vehicle's history for rugged solidarity while introducing new innovative improvements. This vehicle can embrace everything from the urban jungle to the challenging surfaces of sand, grass, or snow. Offering four optional accessory packs, Land Rover created something that suits your lifestyle. The iconic 1994 NAS Land Rover Defender 90 as well as the all-new 2020 Defender are now available at Land Rover North and South Dade in North Miami, Florida.
About Warren Henry Auto Group
Warren Henry Auto Group, founded in 1976, is one of the most longstanding automotive dealership in Florida. Their reputation is based on quality, community support and appreciation towards their employees. Warren Henry Auto Group carries a variety of vehicle brands such as Jaguar, Land Rover, Infiniti, Audi, Lamborghini, Bugatti, Koenigsegg, Toyota, Ford, Chrysler, Dodge, Jeep and RAM. Warren Henry Auto Group's corporate office is now located at 2300 NE 151st Street in North Miami. For more information, call (305) 690-6006 or visit
www.warrenhenryauto.com
.