North Miami, FL (August 24th, 2020) – Warren Henry Auto Group wants to be part of the solution! Therefore, we have created a new technician program in order to help with the technician shortage. This certification program will start today August 24, 2020, and is a great opportunity for aspiring technicians to learn and get experience through in the lab training. During these difficult times, we feel like it is our responsibility to support our community by creating educational programs in order to help educate and provide jobs for people within our community.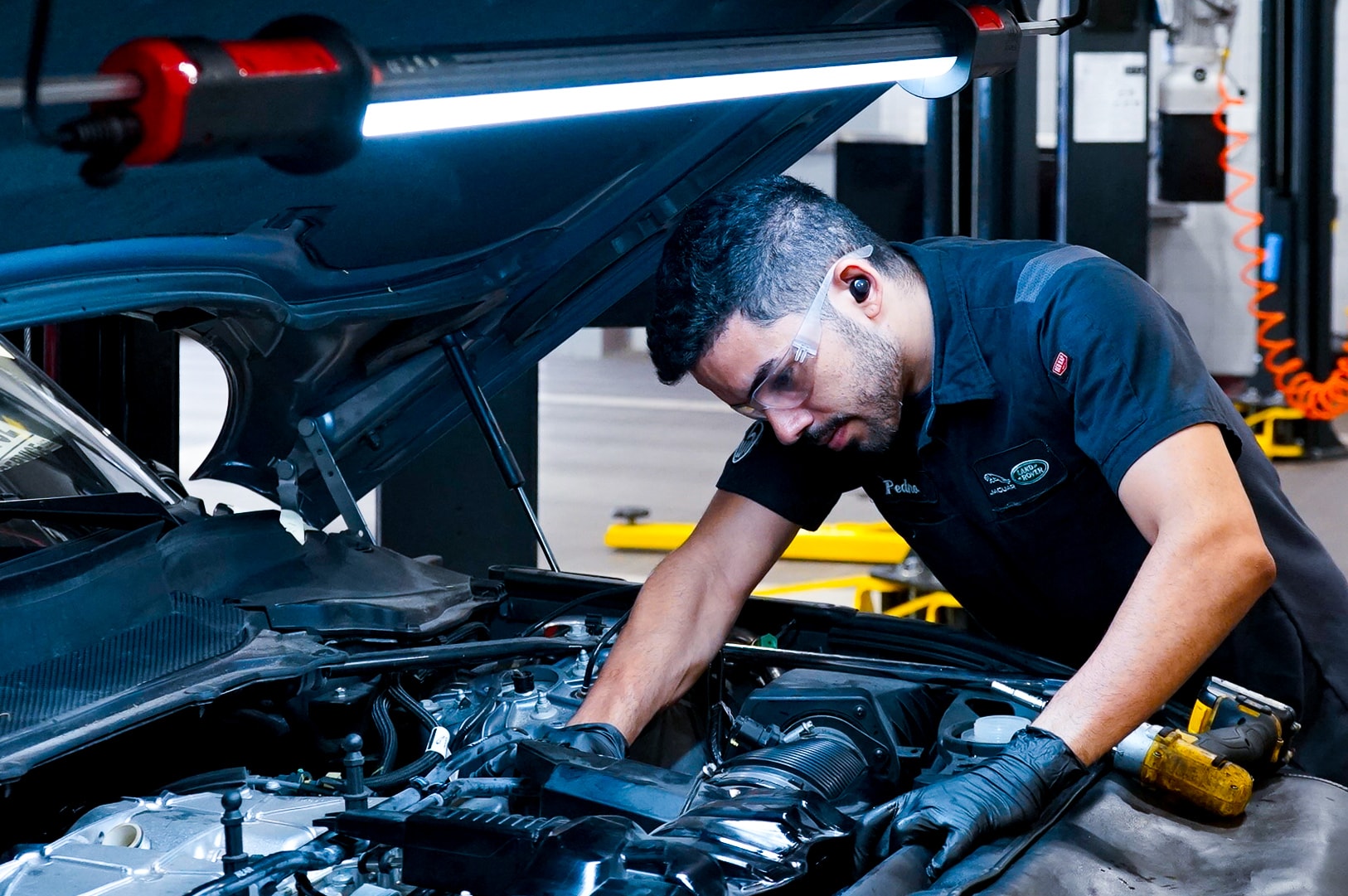 This incredible program is open to everyone interested in becoming a Jaguar Land Rover certified technician and it is going to be available at Miami Lakes Educational Center & Technical College. The organization is an accredited school by the Commission of the Council on Occupational Education here in Miami, Florida. Warren Henry Auto Group together with Miami Dade Public Schools are working very hard on supporting technicians, especially during times when there is a large shortage. Students are going to be trained by ASE MASTER certified instructors, be able to receive on the job internship training and financial aid with also educational benefits for veterans. Moreover, a master technician can earn around $90,000 or higher per year which is another great reason to enroll in this program.
As stated by the Florida Department of Education Curriculum Framework: "The purpose of this program is to offer a sequence of courses that provides coherent and rigorous content aligned with challenging academic standards and relevant technical knowledge and skills needed to prepare for further education and careers in Transportation, Distribution, and Logistics; provide technical skill proficiency, and include competency-based applied to learn that contributes to the academic knowledge, higher-order reasoning and problem-solving skills, and occupation-specific skills, and knowledge of all aspects of the Transportation, Distribution, and Logistics career cluster."
The content of this incredible program includes but is not limited to broad, transferable skills and stresses understanding and demonstration of the following elements of the automotive industry; planning, management, finance, technical and product skills, underlying principles of technology, labor issues, community issues, and health, safety, and environmental issues.
Regarding Warren Henry Auto Group
Warren Henry Auto Group, founded in 1976, is one of the most longstanding automotive dealerships in Florida. Their reputation is based on quality, community support, and appreciation towards their employees. Warren Henry Auto Group carries a variety of vehicle brands such as Jaguar, Land Rover, Infiniti, Audi, Lamborghini, Bugatti, Koenigsegg, Toyota, Ford, Chrysler, Dodge, Jeep, and RAM. Warren Henry Auto Group's corporate office is now located at 2300 NE 151st Street in North Miami. For more information, call (305) 690-6006 or visit www.warrenhenryauto.com.