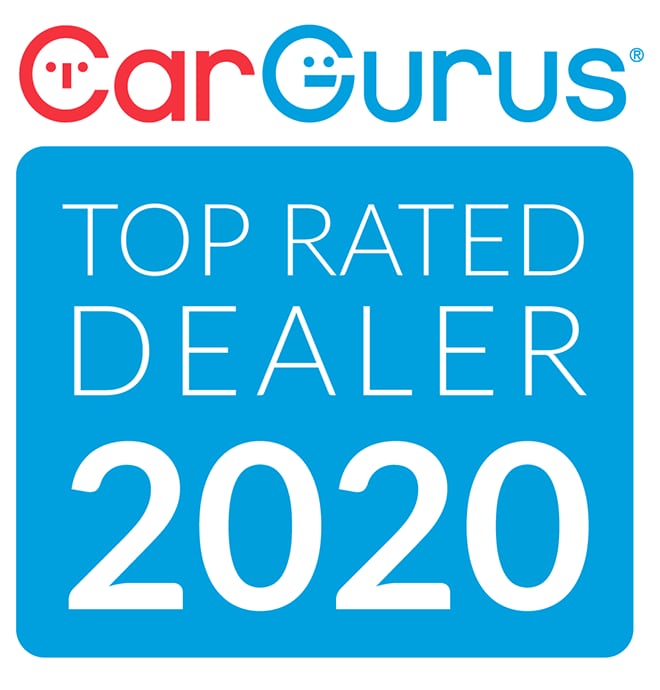 North Miami, FL (April 17, 2020) –Warren Henry INFINITI
a division of Warren Henry Auto Group is very happy to announce that we have received the honor of being named a 2020 CarGurus Top Rated Dealer. The CarGurus Top Rated Dealer awards are given to car dealerships that have received the highest average review ratings from shoppers who have submitted dealership reviews on the CarGurus platform. This platform uses verified dealership ratings along with other factors like pricing analytics to help shoppers search for great deals on vehicles. Here, at Warren Henry Auto Group, our customers have always been our number one priority, that's why we're very excited to be receiving this award!
CarGurus is an online automotive marketplace that connects buyers and sellers of new and used cars. According to Ashley Karr, Vice President of B2B Marketing at CarGurus "We are thrilled to recognize Warren Henry Auto Group as a 2020 Top Rated Dealer, customer reviews are at the core of CarGurus' transparent shopping experience and is a part of why shoppers have come to trust us. The Top-Rated Dealer program gives dealerships like Warren Henry INFINITI, the opportunity to showcase their customer service excellence, and we applaud their high standards."
"Here at Warren Henry Auto Group, customer satisfaction is our priority, that's why we are pleased to be receiving such awards which prove once again that customers have always been our focus." Stated Warren Zinn, Warren Henry Auto Group CEO's and, as we walk through these difficult times we also want to make sure we are maintaining and developing trusted relationships with our clients at all times.
As an essential business, we couldn't be more proud of our personnel especially our technicians, who have stood with the community through these difficult times; that's why receiving this customer satisfaction award means a lot to us. Please always remember to stay healthy and safe!
If you would like to have information about our Stay Home Programs please contact us at
Regarding Warren Henry Auto Group
Warren Henry Auto Group, founded in 1976, is one of the most long-standing automotive dealerships in Florida. Their reputation is based on quality, community support and appreciation towards their employees. Warren Henry Auto Group carries a variety of vehicle brands such as Jaguar, Land Rover, Infiniti, Audi, Lamborghini, Bugatti, Koenigsegg, Toyota, Ford, Chrysler, Dodge, Jeep, and RAM. Warren Henry Auto Group's corporate office is now located at 2300 NE 151st Street in North Miami. For more information, call (305) 690-6006 or visit
www.warrenhenryauto.com
.
###