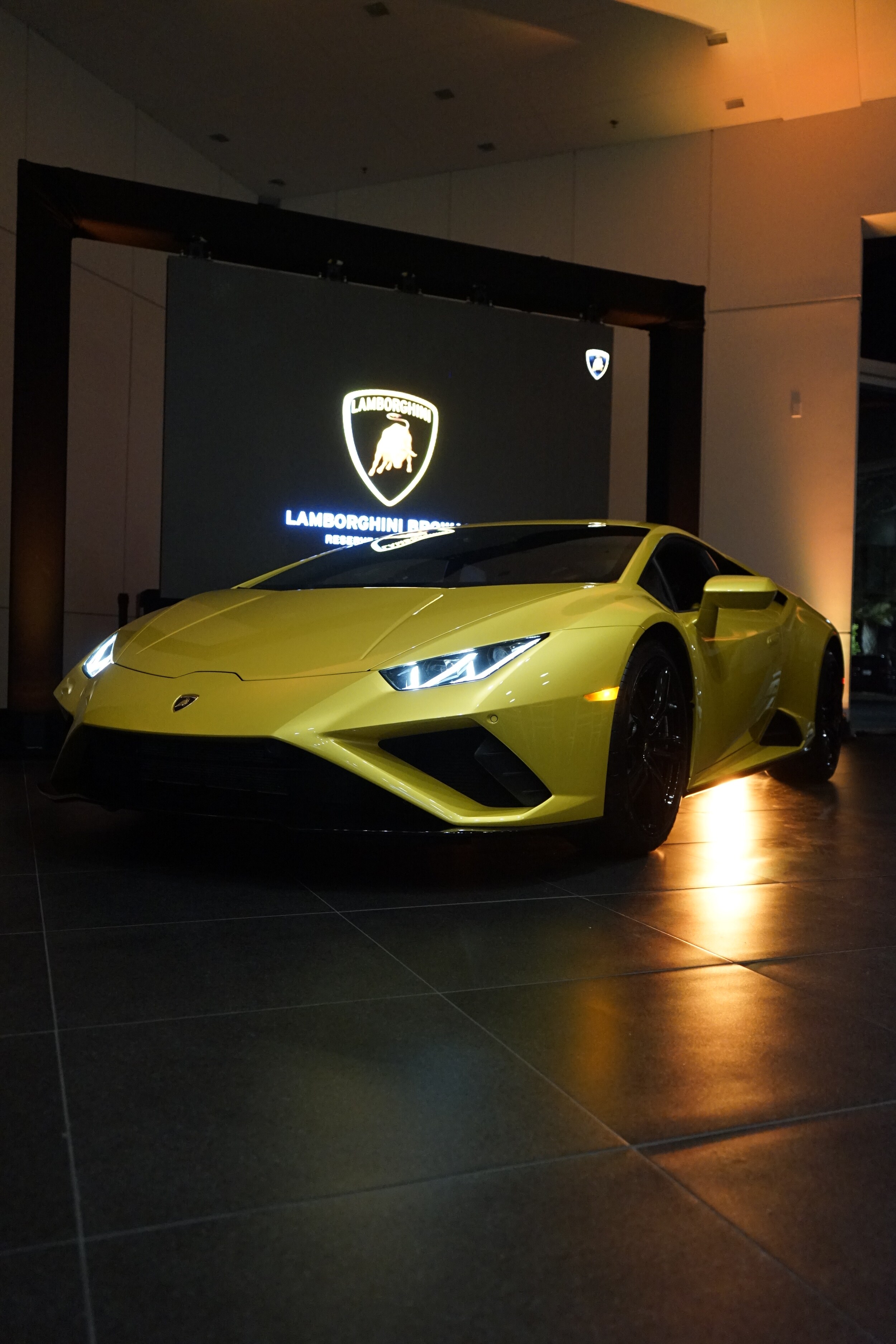 North Miami, FL (April, 14th 2020) – Lamborghini Broward
a division of Warren Henry Auto Group, is very happy to announce the launch of the New Huracan EVO RWD and what better way to celebrate than with a spectacular private dinner? Attendees had the opportunity to engage with the vehicle and speak with a brand expert while enjoying music and uniquely curated cocktails. This New Huracan EVO RWD is not like any other Lamborghini; this one has a very special feature which is the new rear-wheel-drive that creates a redesigned front and rear fascia's which differentiates it from its all-wheel iteration.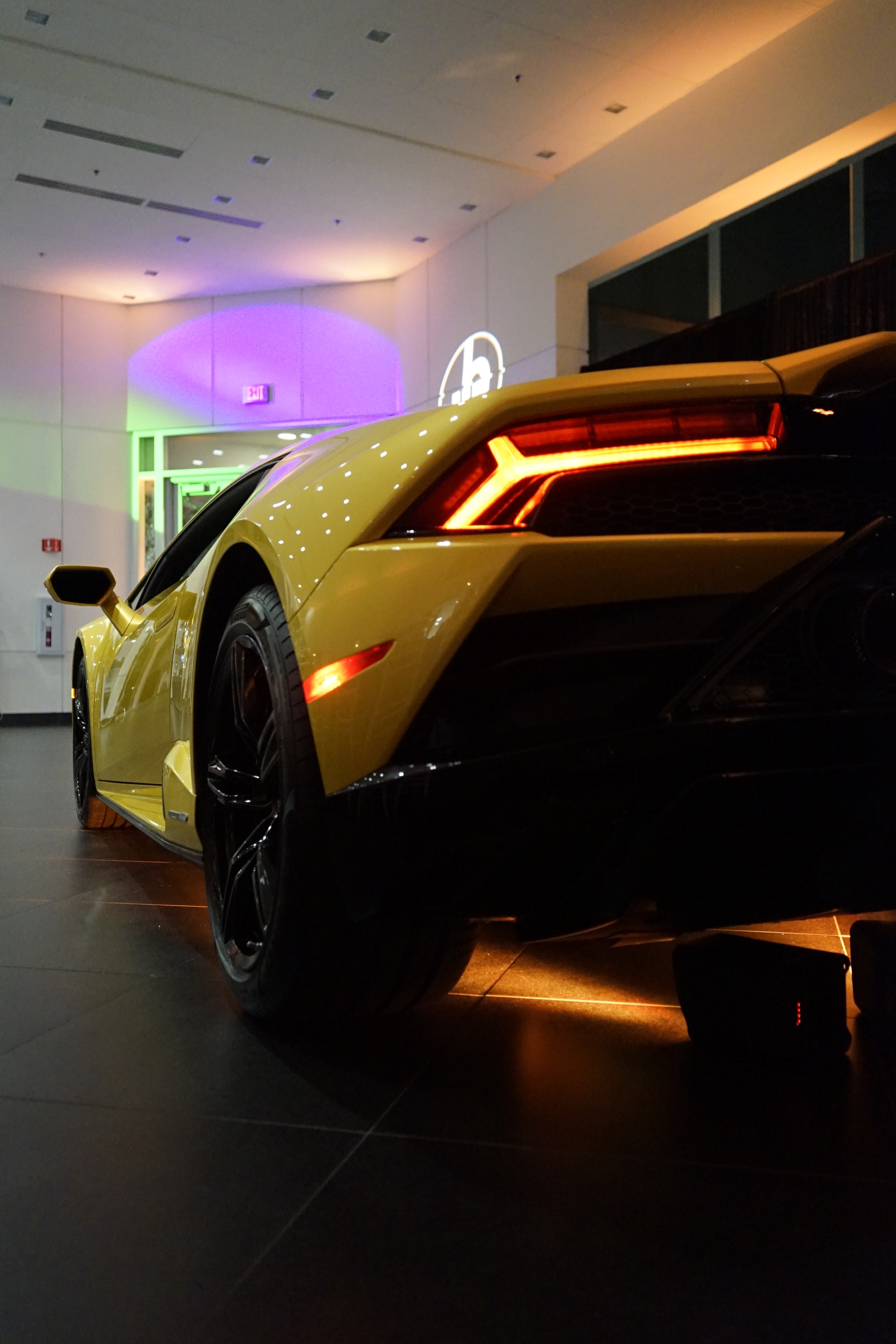 One of the special features of the Lamborghini Huracan EVO RWD is the front end and all the new front splitter together with framed front air intakes, also the new rear diffuser that maximizes downforce. Guests were amazed about the 8.4" HMI Touchscreen display that controls all aspects of the vehicle's connectivity and is compatible with Apple Car Play. This vehicle has three different modes which are: the Strada Mode, where the P-TCS keeps the wheel slip to a minimum, keeping driving as safe as possible. Sport Mode, that allows the vehicle to slide during acceleration, and Corsa Mode, where the system lets the vehicle spin when exiting a corner, with a 30% smoother involvement than the previous Rear Wheel Drive Huracan.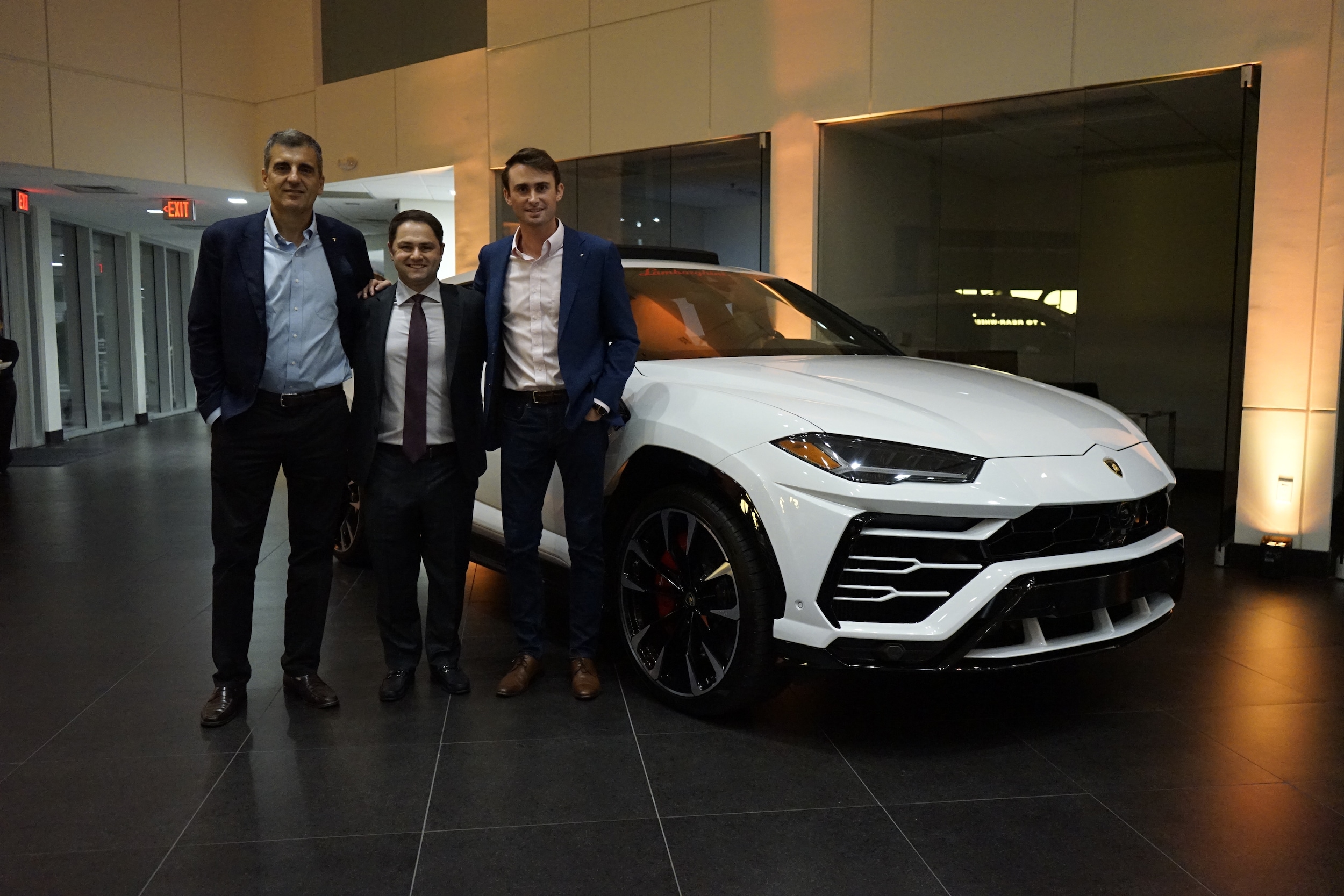 If you are someone that loves adventures with a luxury touch, this is the vehicle for you! And we would like you to live the spectacular experience of driving one of our Huracan's EVO RWD but for now please stay home and check our amazing #StayHome programs; where you can speak with one of our Lamborghini Brand specialists and acquire all the information you need! Contact us at 888-201-1791 or visit our website www.lamborghinibroward.com
Please remember that your safety is always our number one priority! Stay safe, #StayHome!
Regarding Warren Henry Auto Group
Warren Henry Auto Group, founded in 1976, is one of the most longstanding automotive dealerships in Florida. Their reputation is based on quality, community support and appreciation towards their employees. Warren Henry Auto Group carries a variety of vehicle brands such as Jaguar, Land Rover, Infiniti, Audi, Lamborghini, Bugatti, Koenigsegg, Toyota, Ford, Chrysler, Dodge, Jeep, and RAM. Warren Henry Auto Group's corporate office is now located at 2300 NE 151st Street in North Miami. For more information, call (305) 690-6006 or visit
www.warrenhenryauto.com
.
###