Warren Henry Jaguar
partners with United Way of Miami for another year at their VeritageMiami Event held in February. The annual sponsorship has become a great partnership for Warren Henry Jaguar as they introduced the all-new 2019 Jaguar F-PACE at the various events including a dinner, a brunch, and a beer tasting. Both the vehicle and event elegance paired nicely for audiences from all over.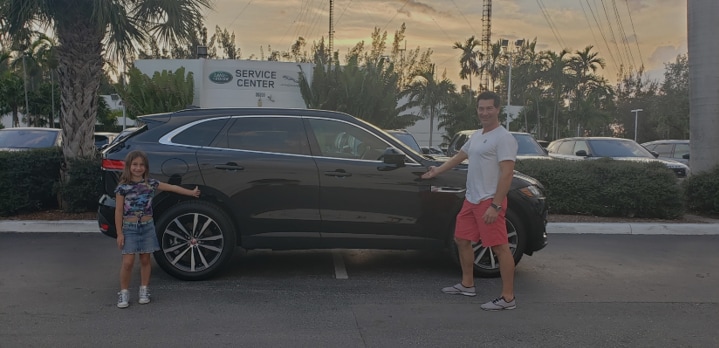 VeritageMiami celebrated their 23rd year by hosting a Craft Beer Tasting, Bubbly Brunch, and an Interactive Dinner with the world's Award-Winning Chef Fabio Trabocchi.
Warren Henry Jaguar
excitedly sponsored with a 2019 Jaguar F-Pace to one lucky winner; contributing a high performance vehicle with a sport car spirit that is sure to bring attention and admiration to the to the driver.
Warren Henry Auto Group
prides themselves on continually being involved in local community efforts such as this one. Through donations, vehicle promotions, and even sponsorships; United Way of Miami is the perfect partner for
Warren Henry Jaguar
. United Way helps the community by focusing on education, financial stability and health through quality programs. VeritageMiami engages people in the community and United Way of Miami generates resources to help educate them.
"Our goal at
Warren Henry Jaguar
is to introduce design and comfort for the consumer that's always on the go, we also prove that dreams and visions can happen once you do; we can all get to where we want to be together" says Larry Zinn, the organizational General Manager of
Warren Henry Auto Group
.
Warren Henry Jaguar
is constantly making strides to have an open mind and evolve with the future. Our new electric 2019 Jaguar I-PACE illustrates the involvement and love we have for technological advancement; Jaguar USA puts safety first and incorporates intuitive InControl systems that integrate touchscreens, sensors, human-interface, and key functions to reduce cabin clutter.
Warren Henry Auto Group
looks forward to the possibilities of what can be accomplished with the help of the community and is ready for the revolution of electronics and luxury to prevail in the communities near you.
Warren Henry Jaguar
is located at 20800 NW 2nd Ave (HWY 441) Miami, Florida. In addition to proving drivers of Miami with a cornucopia of new Jaguar vehicles and used cars, Warren Henry Jaguar is dedicated to all consumers' automotive needs. For more information, please call 877-372-2944 or visit https://www.warrenhenryjaguar.com.