Giving is the only gift that counts
Warren Henry Auto Group donates to the Alonzo Mourning foundation to help give back this holiday season.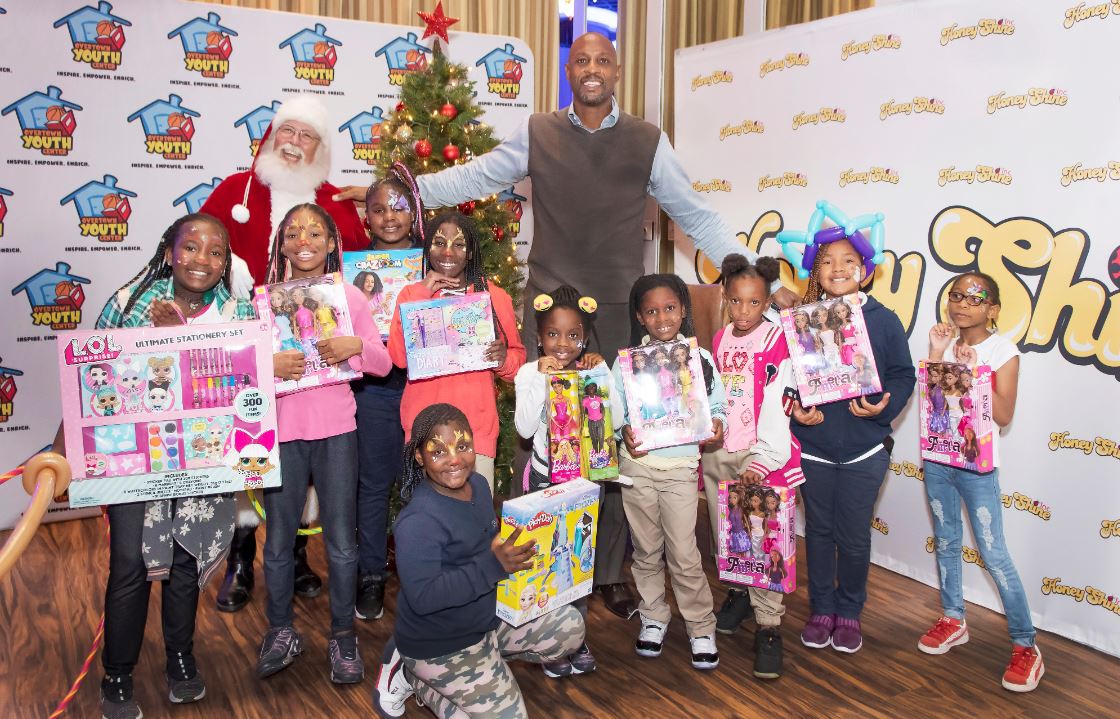 Miami, Florida, (December, 2018) — Warren Henry Auto Group donates toys and helps raise money for the children of North Miami's Overtown. On December 15th, Warren Henry took action in helping the Alonzo Mourning Foundation hold its annual holiday party at the Gulf Stream Park by donating $8,000 with the help of their staff, and customers, for the boys and girls that are part of the OverTown Youth Center and Honey Shine program charity.
The OverTown Youth Center (OYC) and Honey Shine program are charities whose purpose is to inspire and empower youth and families by fostering hope through enrichment services. They fight for children to help them avoid falling victim to a poor education, poverty and crime. Warren Henry Auto Group holds social responsibility near and dear to their hearts; so when the chance to give back came, it was easy to say yes. Children are the future of our society, as individuals we should always try to connect and contribute the best way we can.
More than 550 students engage with these programs each year, that's more than 550 kids being mentored to do great things a year. About 90% of parents increased their knowledge of college & career readiness for youth through the OYC program, and 100% of high school seniors graduated and were accepted into colleges and/or universities as of 2018. We contribute because we believe. Warren Zinn, the CEO of Warren Henry Auto said: "What makes a happy life isn't about what you are given, but what you give to the community instead, the community is the family who you never forget, and it only grows each day."
What Alonzo Mourning, and his foundation are doing for the kids of Overtown is truly remarkable; the smiles and statistics given prove it. Warren Henry is thankful and just happy to be a supportive player and a stepping stone for the future enrichment of these profound and eccentric kids.
About Warren Henry Auto Group
Warren Henry Auto Group, founded in 1976, is a dealership that focuses on customer service above all else. The Warren Henry Auto Group includes: Land Rover North Dade, Land Rover South Dade, Warren Henry Jaguar, Warren Henry Infiniti, Audi Gainesville, Lamborghini Broward, Koenigsegg, Key West Toyota, Ford, Chrysler, Dodge, Jeep, Ram and the newest addition Bugatti. The Warren Henry Auto Group has also developed an exotic rental car company, a production company, a luxury car transport company, a car sharing company, and a dealer intelligence platform.