BIRMINGHAM, Ala. (April 4, 2019) – A new race season of the Lamborghini Super Trofeo North American championship begins this weekend at Barber Motorsports Park, and P1 Motorsports will contest for the 2019 title with the No. 94 Lamborghini Huracán Super Trofeo EVO. Brett Meredith and newly named Lamborghini factory driver will kick off the double header weekend, sharing the driving duties in the ProAm class.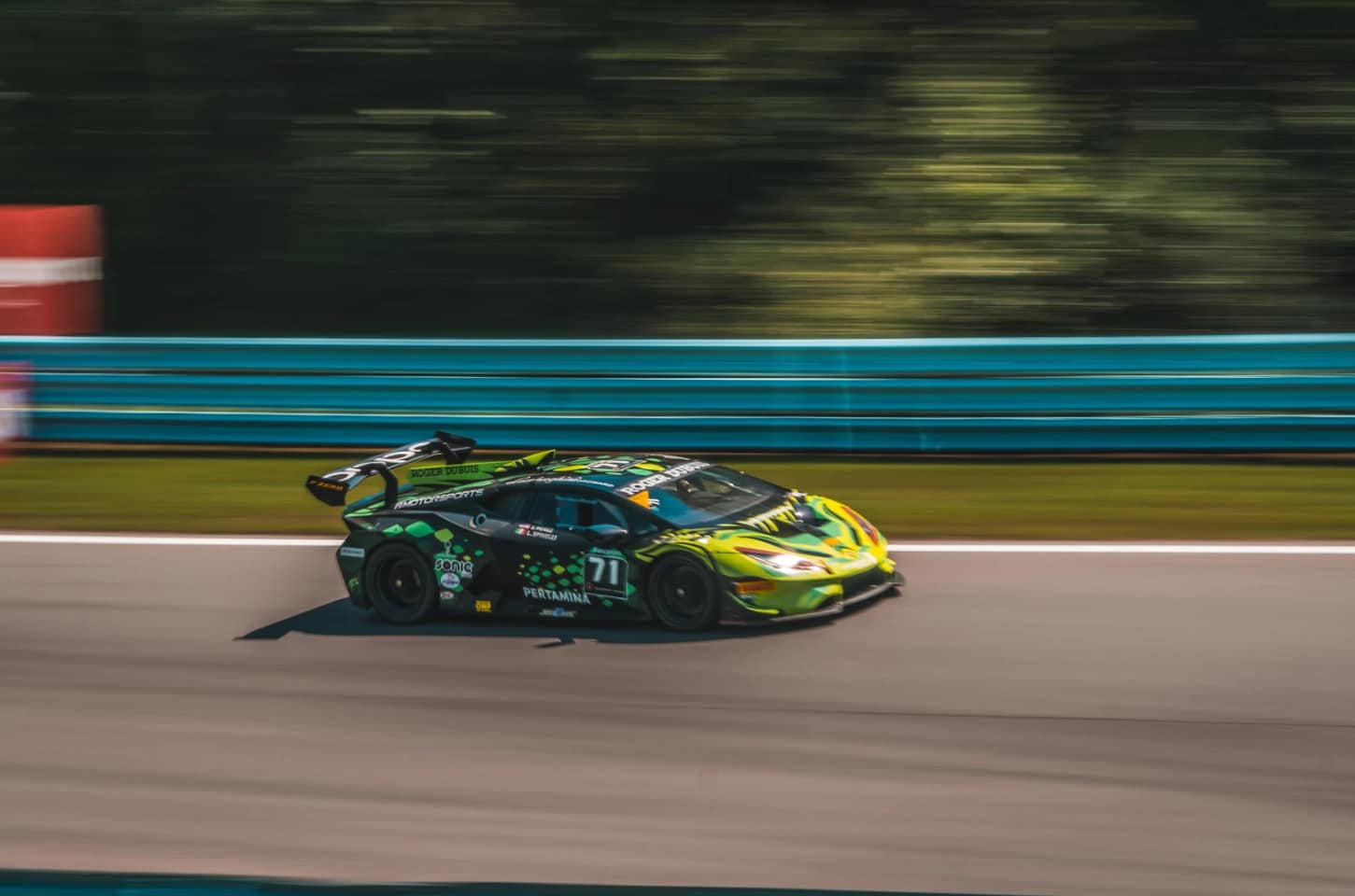 The No. 94 Lamborghini Huracán Super Trofeo EVO will be one of eighteen cars entered in the event, defending the team's 2018 North American and European ProAm driver championship title, won by team owner, JC Perez. P1 Motorsports will again be sponsored by Lamborghini Broward, a proud supporter of the Coconut Creek, Florida based team.
"We are thrilled to continue our partnership with the 2018 North America/European World Champions," said Larry Zinn, General Manager, Principal of Lamborghini Broward, a division of Warren Henry Auto Group. "The team has proven themselves and set a strong pace for the 2019 series, we can't wait to support P1 Motorsports in their race for another championship."
Riding the momentum of a strong 2018 season, Brett Meredith will be a strong contender amongst the Am competitors. He finished second in the LB Cup Driver Championship, winning three pole positions and six races. Despite missing four of the twelve races, Meredith finished the season just 13 points away from the championship lead.
"I'm looking forward to returning to Lamborghini Super Trofeo and joining P1 Motorsports," said Meredith. "This season looks like its going to be incredibly competitive, and P1 Motorsports has put a lot of preparation into building our page for our opening weekend. I'm excited to get on track and get the season started."
2019 marks Dennis Lind's third season of racing Lamborghinis, and his first as a factory driver. After winning the 2016 Super Trofeo Europe and World Final championships, he advanced to the GT3 Junior Program for 2017. Last season, Lind clinched the Blancpain GT Series Asia championship, and also finished third in the Lamborghini Super Trofeo World Final ProAm.
"It's going to be great to team up with P1 Motorsports," said Lind. "It was a strong 2018, and I'm sure that the team goals are quite clear for 2019. Brett and I are pumped and ready to deliver this year."
Rounds one and two of the Lamborghini Super Trofeo North American Championship will stream live for free on Saturday, April 8 at 2:50PM Eastern and Sunday, April 9 at 1:55PM Eastern via imsa.tv. The races will air tape delayed on NBC Sports Network on Friday, April 19 at 1:00PM Eastern. For more information, visit imsa.com.
###
About P1 Motorsports
P1 Motorsports is a performance shop and professional race team based out of Coconut Creek, Florida. The sports car racing team currently competes in the IMSA WeatherTech SportsCar Championship, IMSA Prototype Lites, Blancpain GT World Challenge America, and the Lamborghini Super Trofeo North America Series.
Lamborghini Broward, a division of Warren Henry Automotive Group
Lamborghini Broward, is a division of Warren Henry Automotive Group which has been in the automotive business in Florida for more than four decades. Today, the automotive group sells and services brands like Lamborghini, Bugatti, Koenigsegg, Jaguar, Land Rover, and Infiniti, in Miami-Dade & Broward Counties, as well as Audi in Gainesville and Toyota, Ford, Chrysler, Jeep and RAM in Key West, Florida. Warren Henry dealerships employ almost 400 people statewide. A new state-of-the-art headquarters for the Warren Henry Auto Group is currently under construction in North Miami on Biscayne Boulevard at SoLe Mia, a $4 billion, 183-acre multi-purpose master planned development.