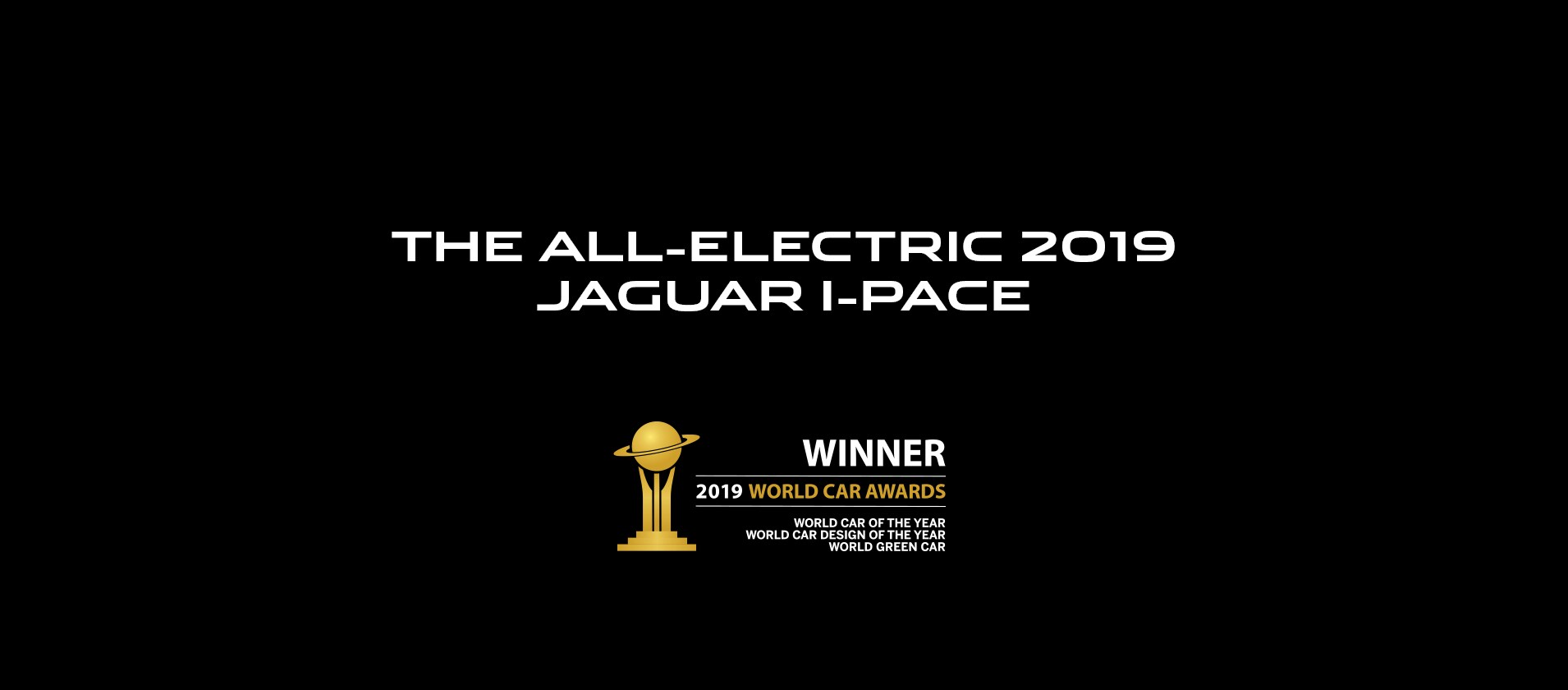 NEW YORK, April 17, 2019 /PRNewswire/ -- The Road to the World Car Awards journey concluded today with a grande finale awards ceremony and press conference that opened the New York International Auto Show. The JAGUAR I-PACE was a triple winner in three award categories: the overall 2019 World Car of the Year, the 2019 World Green Car and the 2019 World Car Design of the Year.
This is the first time in the World Car Awards' 15-year history that one-car has achieved a win across three categories.
It is the second time in 15 years that one company has achieved a triple-win. Mercedes-Benz previously attained this honour in 2015.
Jaguar Land Rover (JLR) has done very well in the World Car Design of the Year category. 2019 marks the third consecutive Design win for the company and the fifth time overall having won the World Car Design of the Year award in 2018 (Range Rover Velar), in 2017 (Jaguar F-PACE), in 2012 (Range Rover Evoque) and in 2013 (Jaguar F-Type). No other car manufacturer has achieved this number of Design wins in our 15 year history.
Prof. Dr. Ralf Speth, Chief Executive Officer, Jaguar Land Rover, said: "It is an honour that the Jaguar I-PACE has received these three accolades from the prestigious World Car jurors.
"We started with an ideal, to move towards our Destination Zero vision; zero emissions, zero accidents and zero congestion. I-PACE is our first step to achieving this, and it was conceived when EVs were little more than a niche choice.
"So we started from a clean sheet of paper to create a new benchmark - the world's best premium electric vehicle, and a true Jaguar driver's car.
"For I-PACE to be awarded 2019 World Car of the Year, World Car Design of the Year and World Green Car gives our first all-electric vehicle the ultimate recognition it deserves. I would like to thank the team who have created I-PACE for their passion in making it so outstanding."
Designed and developed in the UK, the zero-emissions I-PACE is attracting customers worldwide, and for many it will be their first electric vehicle and their first Jaguar – to date, over 11,000 customers in more than 60 countries have taken delivery. The balance of sports car performance, exceptional refinement and true SUV practicality make I-PACE the stand-out choice in its segment.