January 16, 2017, Miami FL - On Sunday evening NBA Legend Alonzo Mourning and his wife Tracy hosted the 3rd Annual Zo's Winter Groove Comedy Showcase featuring Gary Owen and special guest comedian's Meshelle and London Brown. The evening was packed with laughter; music and fun presented by Pepsi featuring 1893, Diageo, J.W. Marriott Marquis, Warren Henry Auto Group and CBS 4.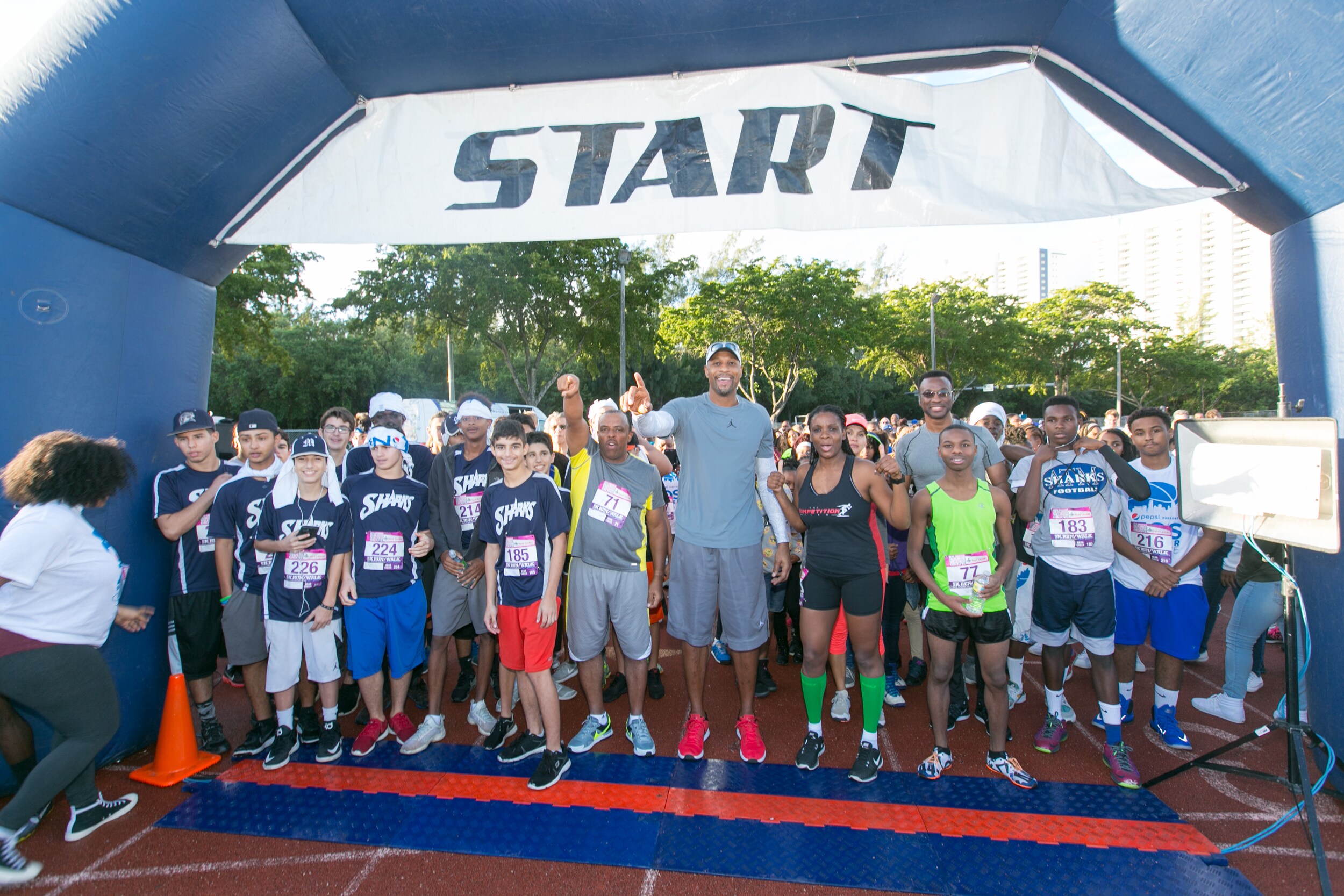 Supporters were treated to an All Star VIP reception with entertainment by saxophonist Mike Phillips, and danced to the sounds of DJ Irie before bursting into extreme laughter from funny man Gary Owen and special guest comedians. Zo's Comedy Groove was the third event of the 4-day Zo's Winter Groove festivities that was held at various locations throughout Miami Dade County during the Dr. Martin Luther King, Jr., holiday weekend.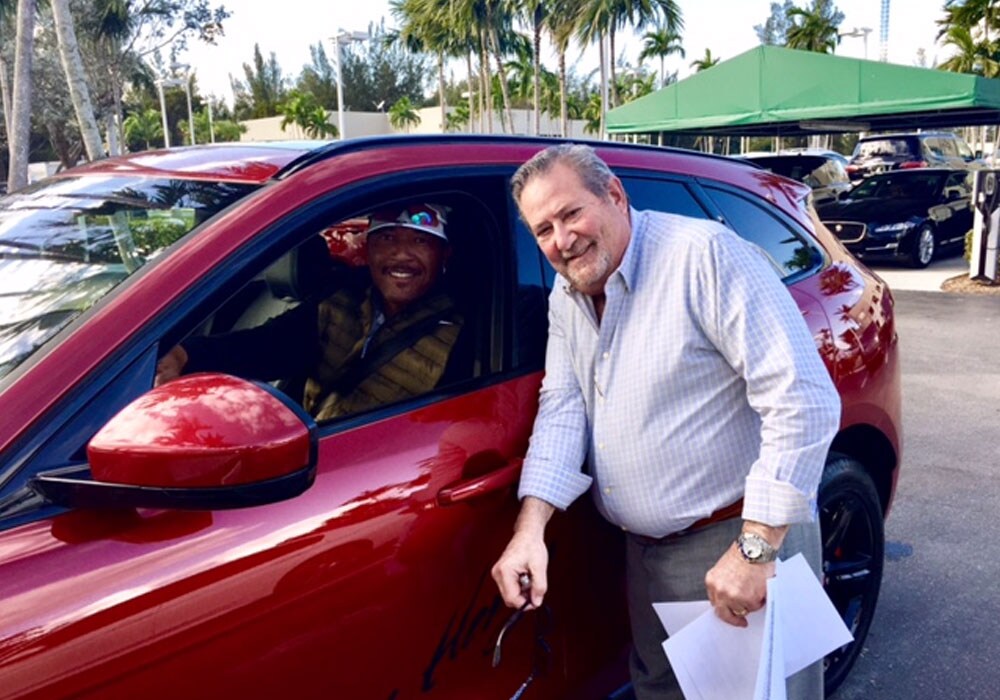 The weekend kicked off on Friday, with the Zo's Youth Summit Groove sponsored by Brisk, Florida Memorial University, Miami Heat Charitable Fund, Carnival Foundation, American Airlines and CBS 4 on the campus of Florida Memorial University. President Dr. Roslyn Clark-Artist, Esq., greeted the Mourning Family Foundation and over 400 students from various high schools form across Miami Dade County. The students had an opportunity to interact with an all star panel, ask questions, and seek advice on a range of topics such as; cyber-bullying, the influence of musical lyrics on behavior, education, self-esteem, and political issues facing their generation. The panels included NBA legend Alonzo Mourning, his lovely wife Tracy Mourning, GRAMMY nominated and Stellar Award winning singer/songwriter Jonathan McReynolds, Season 8 Finalist of The Voice, Koryn Hawthorn, author, commentator and activist Kevin, Powell, and actress Stacy Rose from the HBO hit show "The Ballers." The Youth Summit was hosted by comedian Darren Brand from the cast of Wild N' Out, and moderated by author and motivational coach Terri Crook.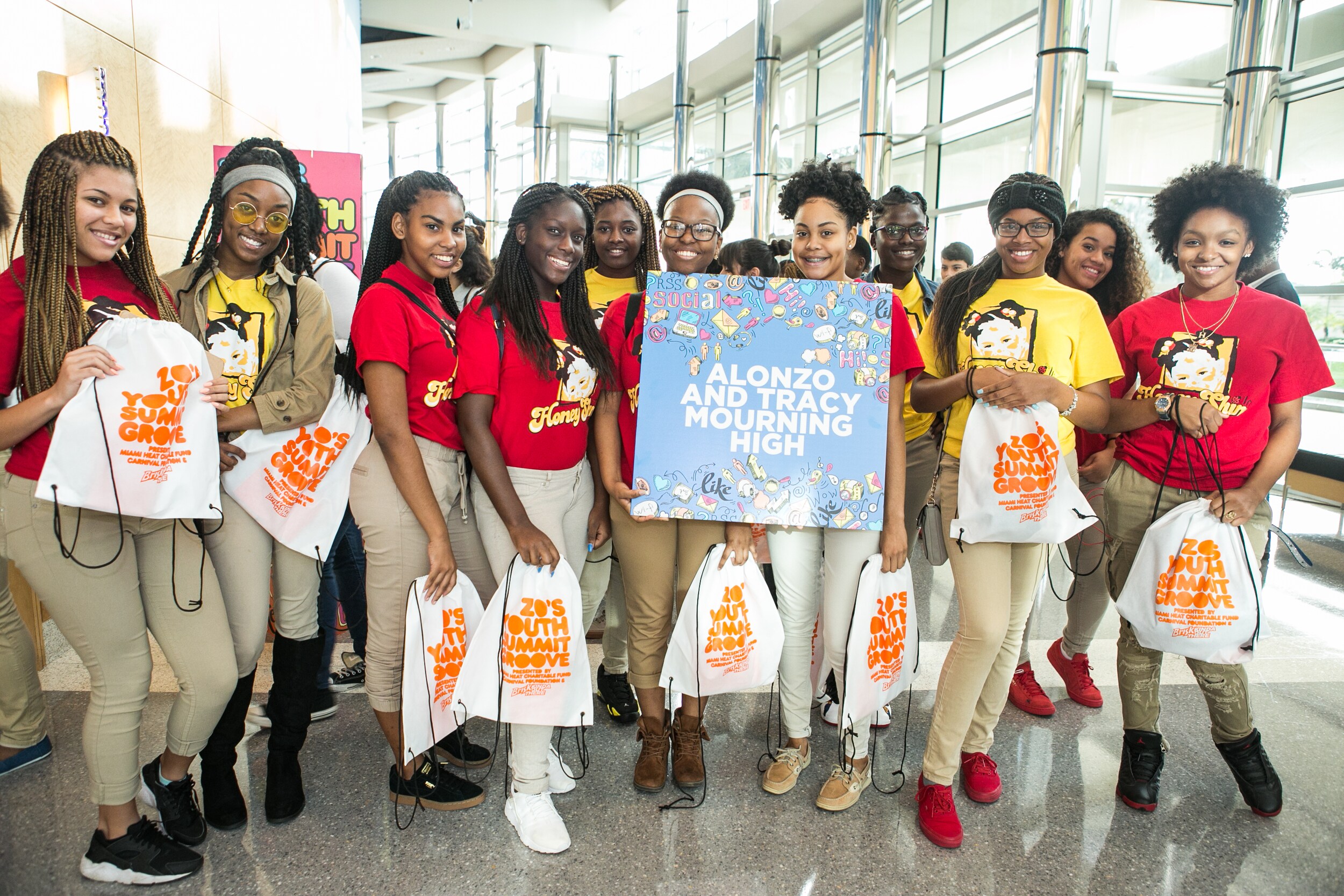 On Saturday, the City of North Miami hosted the Foot Locker Zo's 5K Run/Walk and Family Health & Wellness Fun Day presented by Aquafina at the North Miami Athletic Stadium. Over 300 runners took over the streets of Florida International University North Campus for a morning of running, walking and fitness before joining the Mourning Family for free fitness classes and bounce houses, health screenings, food, entertainment and more.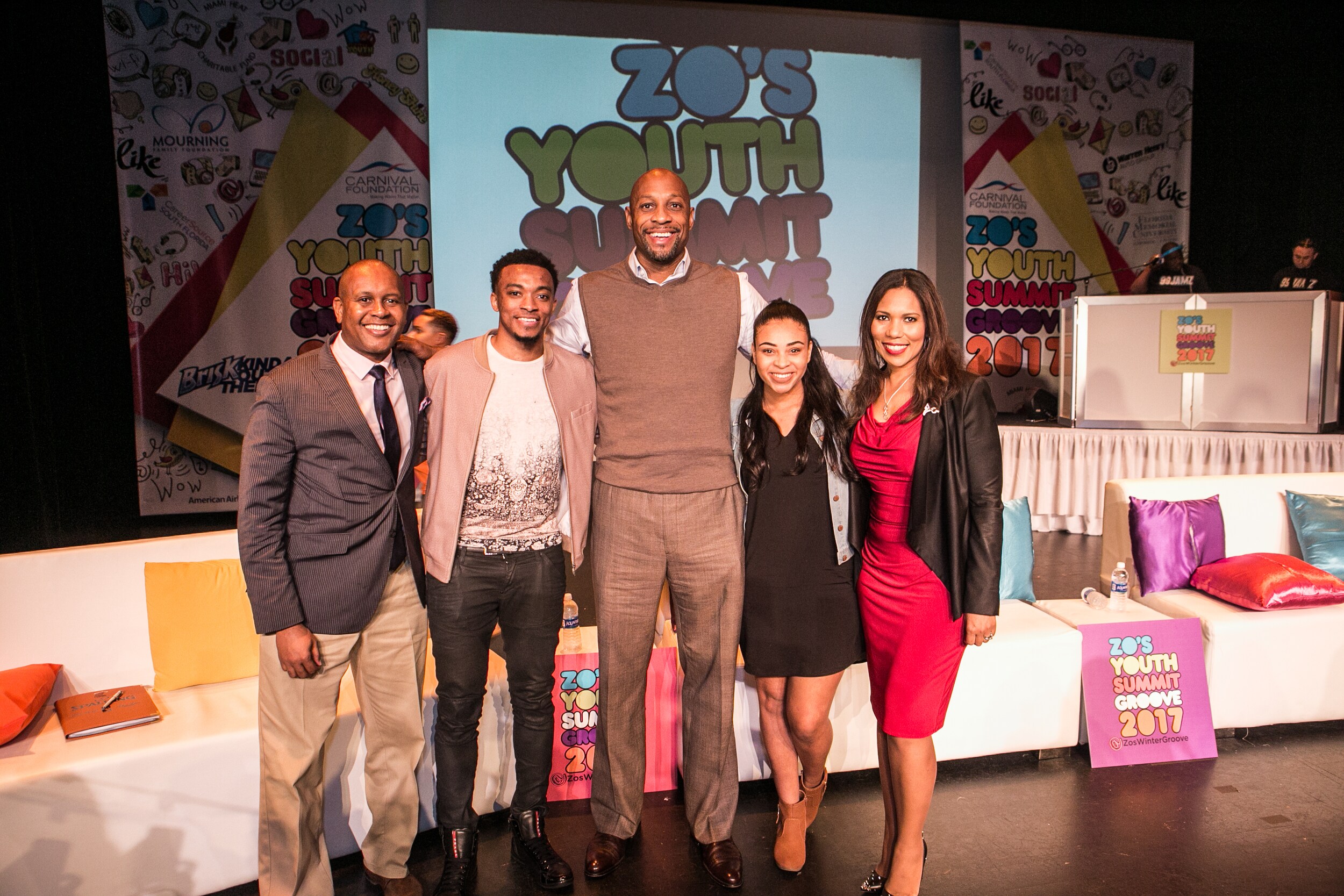 The weekend concluded on Monday with an All Star Hall of Fame Golf Classic at the magnificent Turnberry Isle Golf Resort, sponsored by Nike, and the Warren Henry Automotive group. Retired legends, Julius "Dr. J." Irving, Lawrence Taylor, Dan Marino, Nat Moore and the NBA, NFL, and MLB legends competed in a day of golf to raise money to support the Mourning Family Foundation education and mentoring programs at the Overtown Youth Center and Honey Shine, Inc. a mentoring program for girls founded by Tracy Mourning and has mentoring programs in Miami Dade County, Los Angeles, Dallas, and soon to launch in Las Vegas and Washington, D.C. Retired Major League Baseball Outfielder Gary Sheffield was the big winner of the day and drove off in a brand new 2017 Jaguar F-Pace provided by Warren Henry Automotive Group.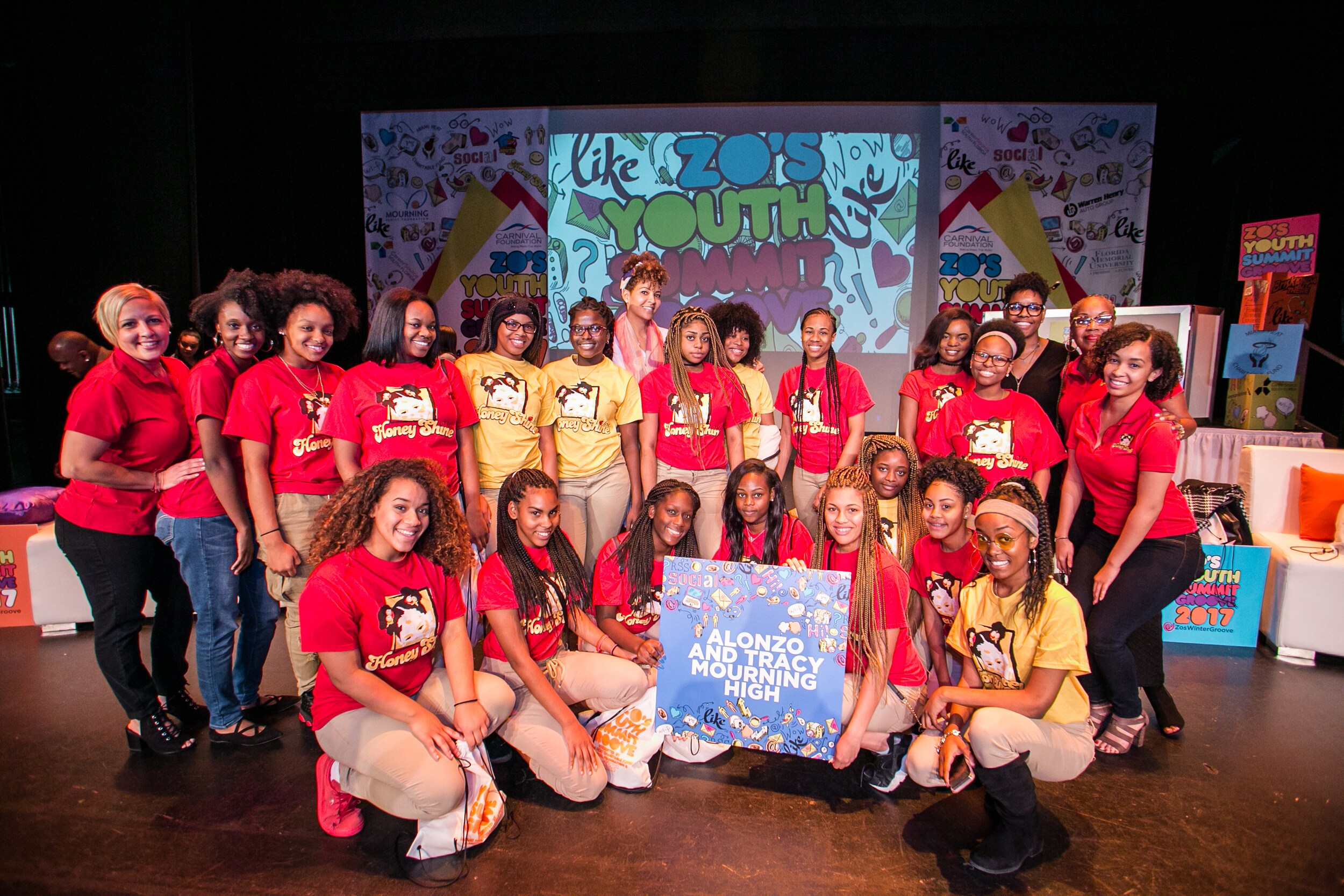 For the past 20 years, Alonzo and Tracy Mourning have raised over $25 million to support educational and mentoring programs through Zo's Winter Groove and Zo's Summer Groove. For information about the Mourning Family Foundation visit www.mourningfamilyfoundation.org.

Photo Credits:
Youth Summit/ Golf – Korey Davis
Comedy Groove – World Redeye
5K Family/Health – AJ Shorter